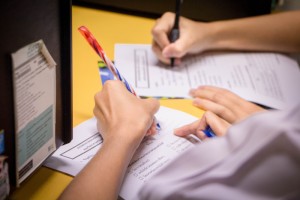 A recent employment appeal tribunal (EAT) case, E.ON Control Solutions Ltd v Caspall, has highlighted that employment claims can be rejected following previously being allowed to be amended. It is viewed that the employment tribunal (ET) made a mistake in its approach to this case and that it was wrong to treat an error made by the claimant, Caspall, as something that could be remedied through making an amendment.
Employment tribunal claims
If you want to make a claim to an employment tribunal, an ACAS early conciliation (EC) notification form needs to be completed. You can receive a certificate from ACAS if your dispute with your employer cannot be resolved, which will enable you to lodge an employment tribunal claim. The certificate number from ACAS must be entered correctly on the employment tribunal claim form.
E.ON Control Solutions Ltd v Caspall
In E.ON Control Solutions Ltd v Caspall, the claimant lodged two claims – the first gave an incorrect ACAS EC number relating to a different claim, and the second gave an invalid number of an EC certificate. Despite the mistakes, neither of the claims had been rejected by the ET under Rule 10 of the Employment Tribunal (Constitution and Rules of Procedure) Regulations 2013 (the ET Rules). Also, neither of the claims had been referred to an employment judge under Rule 12.
At a preliminary hearing before the ET, Caspall applied to amend his claim to correct the ACAS EC number. This was allowed by the ET, viewing it as the general principle of access to justice since it was a minor amendment to correct a technical error. E.ON Control Solutions, the respondent, appealed against this.
The EAT allowed the appeal. As Caspall's claims failed to include a correct ACAS EC number, they were of the kind outlined under Rule 12 of the ET Rules. The employment judge therefore rejected the claims. This action meant that there was no longer a claim before the ET, and so the employment judge had no power to allow Caspall to amend a claim that should have initially been rejected. Caspall argued that the ET's decision could be supported by Rule 6, together with the overriding objective. However, this argument was rejected as Rule 6 could not import a discretion into a mandatory Rule. Further, Rule 6 applied to ET proceedings but the rejection and return of the claim meant that there were no proceedings before the ET.
Simon Thomas, partner specialising in employment law at Hutchinson Thomas, said:
"It seems here that the initial judge used a common sense and fair play approach to a minor amendment needing to be made, whereas the EAT said the claim had to be rejected, with the judge having no discretion in the matter. This appeal decision confirms that when dealing with Early Conciliation reference numbers and where there is a simple typo, the claim must be rejected.
"There are strict time limits in ET cases so it also worth noting that even if the claimant was able to re-submit a rectified claim form, the claim would have been lodged out of time. The case highlights the importance of claimants needing to comply with the relevant employment tribunal procedure regulations and it is always best to seek legal advice to ensure this happens."
For more information on employment law matters, contact Simon Thomas on 01639 640164 or email simon.thomas@hutchinsonthomas.com