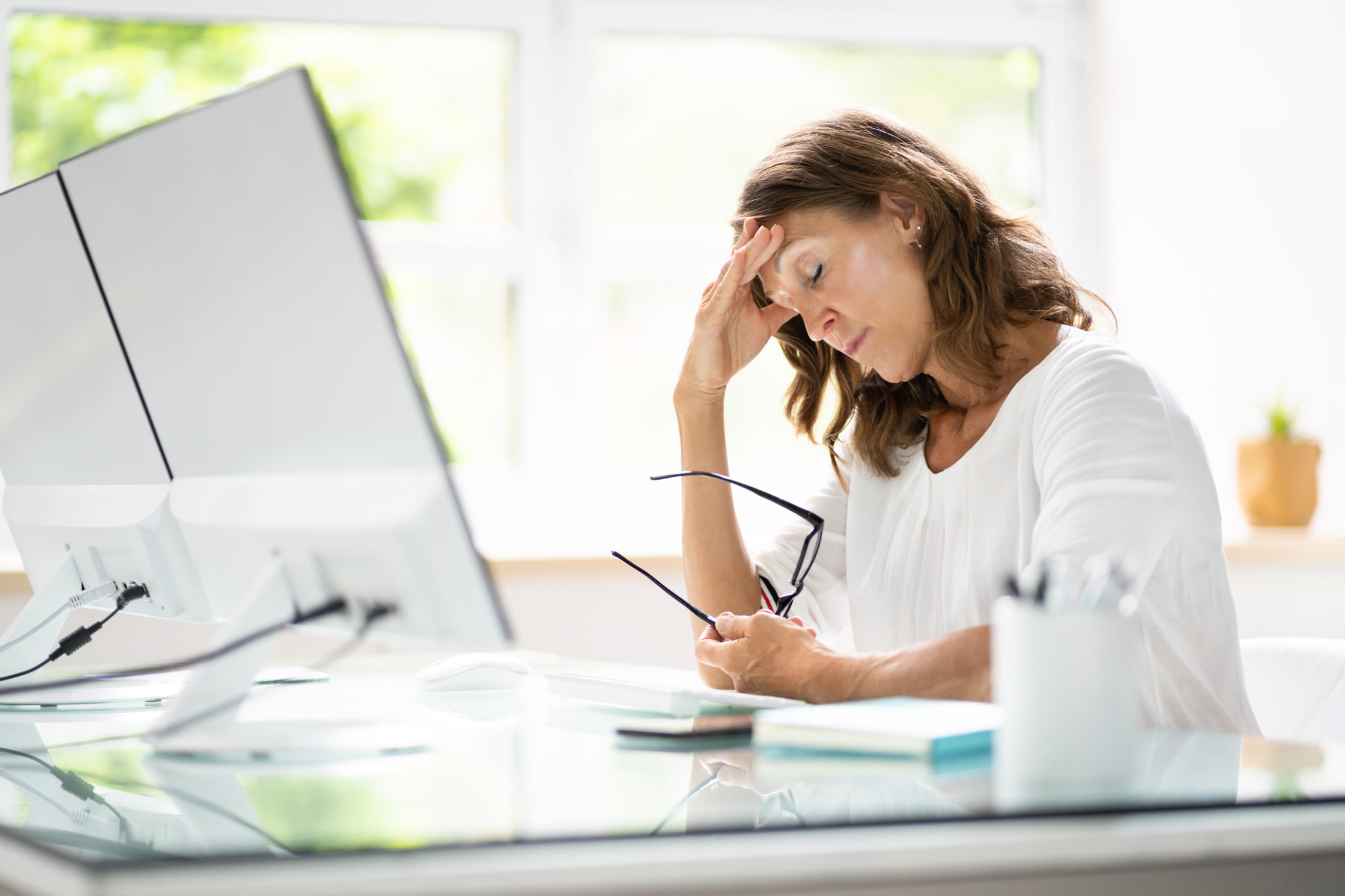 Menopause is a natural phase of life that affects all women, but unfortunately, it often remains a misunderstood and under-addressed issue in the workplace. In this article, we look at two recent cases that highlight the challenges women face when dealing with menopause symptoms at work and the legal actions taken to address discrimination.
Case 1: Karen Farquharson's £37,000 payout
Karen Farquharson, a dedicated office manager, found herself in a distressing situation when her boss dismissed her menopause-related health issues as mere "aches and pains." She had been employed at Thistle Marine, a company in Peterhead, Aberdeenshire, since 1995.
In August 2021, Karen informed her employer about her menopause symptoms, which included anxiety, loss of concentration, and heavy bleeding. Thistle Marine provided her with a private assessment. However, in December 2022, she had to work from home due to heavy menopausal bleeding. Her boss, Jim Clark, reacted sarcastically when she arrived at the office the following day, suggesting that she was using her symptoms as an excuse. Karen confronted him, but he dismissed her concerns, comparing her symptoms to "aches and pains."
Feeling violated and unsupported, Karen launched a grievance against the company. In response, her access to the company's systems was cut off, pushing her to resign and take her case to an employment tribunal. Despite Mr. Clark's attempts to downplay his remarks, the tribunal upheld Karen's claims of unfair dismissal and harassment. The panel concluded that Mr. Clark lacked empathy and had violated Karen's dignity, awarding her a £37,000 payout.
Case 2: Maria Rooney's legal battle
In a ground-breaking case, Maria Rooney, a former social worker in Leicester, has taken legal action against her former employer, Leicester City Council, for what she describes as "menopause discrimination." Maria's experience sheds further light on the challenges faced by women in the workplace when dealing with menopausal symptoms.
Maria began experiencing anxiety related to her work and menopausal symptoms and disclosed these issues to her employer. Despite her vulnerability and need for support, she felt let down and betrayed by her employer's lack of understanding and compassion. The Equality and Human Rights Commission (EHRC) is supporting Maria's case, which is centred on claims of discrimination, harassment, and victimisation on the grounds of disability and sex.
This case is significant as it is the first time that menopause symptoms have been deemed a disability for the purposes of the Equality Act. The tribunal is currently examining the claims, and it is expected to last 16 days.
The wider issue
These two cases highlight a broader problem – the lack of awareness and support for menopausal women in the workplace. Menopause symptoms can range from anxiety and depression to physical discomfort and reduced concentration, making it crucial for employers to recognise and address these issues.
The Equality and Human Rights Commission emphasises that employers should support workers affected by the menopause and may have a duty to make reasonable adjustments when symptoms are significant and may be deemed a disability.
These cases serve as a wake-up call for employers and organisations across various industries. Menopause is a natural part of a woman's life, and the symptoms associated with it can significantly impact their well-being and job performance. The cases illustrate that employers must create a more inclusive and understanding work environment that accommodates the needs of menopausal employees or be at risk of discriminating against them.
Karen Farquharson and Maria Rooney's experiences are stark reminders of the challenges women face in the workplace when dealing with menopause symptoms. These cases also highlight the importance of raising awareness and promoting understanding of menopause-related issues in a wider context. The cases show the necessity for greater recognition and support for menopausal women in their professional lives, ultimately contributing to a more equitable and inclusive work environment for all.
If you feel you have suffered discrimination at work and would like to talk to a solicitor or just want to find out more, get in contact with us today: 01792 439000 or https://hutchinsonthomas.com/contact-us/