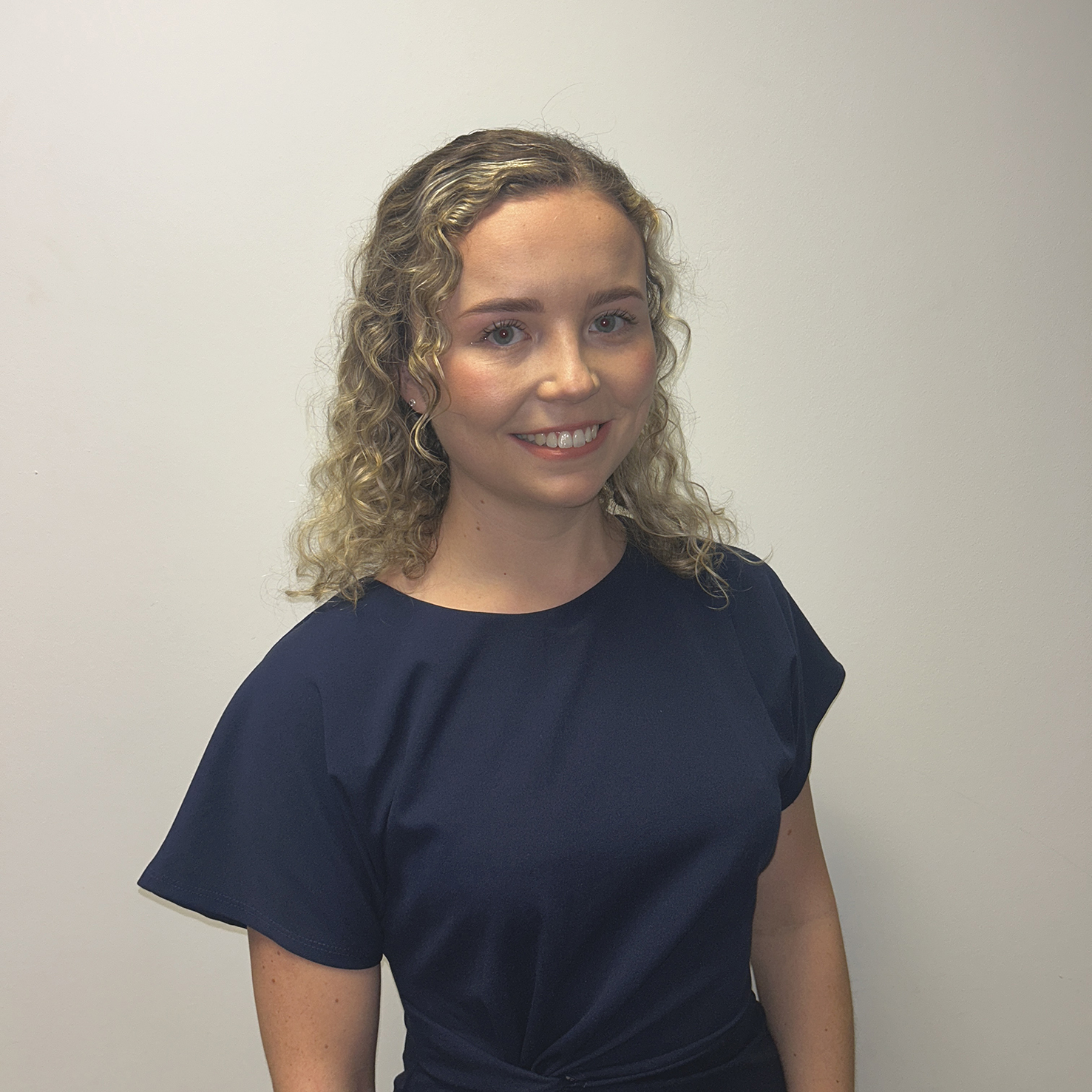 We extend our sincerest congratulations to Emily Williams on completing her training and being appointed Assistant Solicitor in our Probate department. Emily's journey from trainee to solicitor exemplifies the dedication, hard work, and passion that define our team of legal professionals.
Emily, aged 25, is a Neath native through and through. Her educational journey began at Llangatwg Community School, where she held the prestigious role of Head Girl in 2014-2015. She continued her academic pursuits at Neath Port Talbot College, where she completed her A-levels in History, English, and Welsh. Emily's passion for the law led her to Cardiff University, where she achieved a First-Class Honors degree in LLB Law. She further honed her legal skills by completing a Masters in Legal Practice, earning a well-deserved Distinction.
From a young age, Emily knew that a career in law was her calling. Her connection with Hutchinson Thomas Solicitors was established during her school years when she completed work experience with the firm, beginning as early as Year 10 at Llangatwg Community School. It was during one of these work placements that Emily found her inspiration in Rhian Williams, a solicitor in the Probate department at Hutchinson Thomas. Rhian's guidance and expertise solidified Emily's ambition to become a solicitor.
Emily's progression to becoming an Assistant Solicitor at Hutchinson Thomas involved rigorous training and gaining a wealth of experience, encompassing two phases.
Initially working as a Paralegal at a Cardiff-based solicitors, Emily completed the first six months of her training from September 2021 to March 2022. During this time, she dealt with product liability claims and data protection claims, gaining valuable insights into the field.
In April 2022, Emily joined Hutchinson Thomas as a Trainee Solicitor, embarking on an 18-month journey that culminated in her qualification on October 3, 2023. Emily's training at Hutchinson Thomas primarily took place in the Probate department, where she developed her expertise in areas such as Wills, Trusts, Lasting Powers of Attorney, probate applications, estate administration, and Court of Protection work. Emily's dedication and hard work did not go unnoticed, and so at the end of her training we were delighted to offer a position as an Assistant Solicitor in our Probate department. Partner Louise Williams leads the department, and Emily's day-to-day guidance comes from the same solicitor who had previously guided her on her work experience placement: Partner Rhian Williams.
Emily is excited to continue her legal career at Hutchinson Thomas, having developed a deep connection with the firm throughout her education and training. She finds immense satisfaction in her role, relishing the opportunity to meet clients both in the office and away, allowing her to hear their life stories and provide tailored legal support. Emily will be based at our Neath office four days a week and usually Swansea one day a week – giving her the opportunity to spend time with her colleagues in both offices and meet clients close to home and further afield.
One aspect of her work that Emily particularly values is the chance to help clients see the long-term picture, especially in matters concerning Lasting Powers of Attorney. She understands the importance of empathy and sensitivity when dealing with estate administration, recognising that these times can be emotionally challenging for families. Emily takes pride in guiding clients through these processes step by step, ensuring their peace of mind.
Emily Williams explained:
"I want to be able to offer the best possible advice and support to ensure clients are satisfied with the outcome. I help clients see the longer-term picture to prevent potential issues further down the line, particularly, for example, with regard to Lasting Powers of Attorney, explaining why they are sensible to have in place. Dealing with estate administration can often mean a difficult time for clients, and I deal with this sensitively and sympathetically, taking things step by step and at the right pace for families.
"No two days are ever the same in this job and I am always learning something new which makes the job fulfilling and rewarding. I look forward to continuing doing the work that I love, building on my experience and knowledge each day.
"I am so grateful to Hutchinson Thomas for all the training and support they have provided me with. I am very excited to continue my career with the firm and I can't wait to see what the future holds."
Emily's journey from her early school days to becoming an Assistant Solicitor, here at Hutchinson Thomas Solicitors, showcases our commitment to nurturing talent and providing top-notch legal services to the community. Emily's dedication to her profession, her empathy for clients, and her unwavering passion for the law make her a valuable addition to the firm. We are delighted to have Emily on board and look forward to witnessing her continued growth and success in the legal field. We extend our heartfelt congratulations to Emily on her well-deserved qualification as a solicitor, and we eagerly anticipate her future achievements.