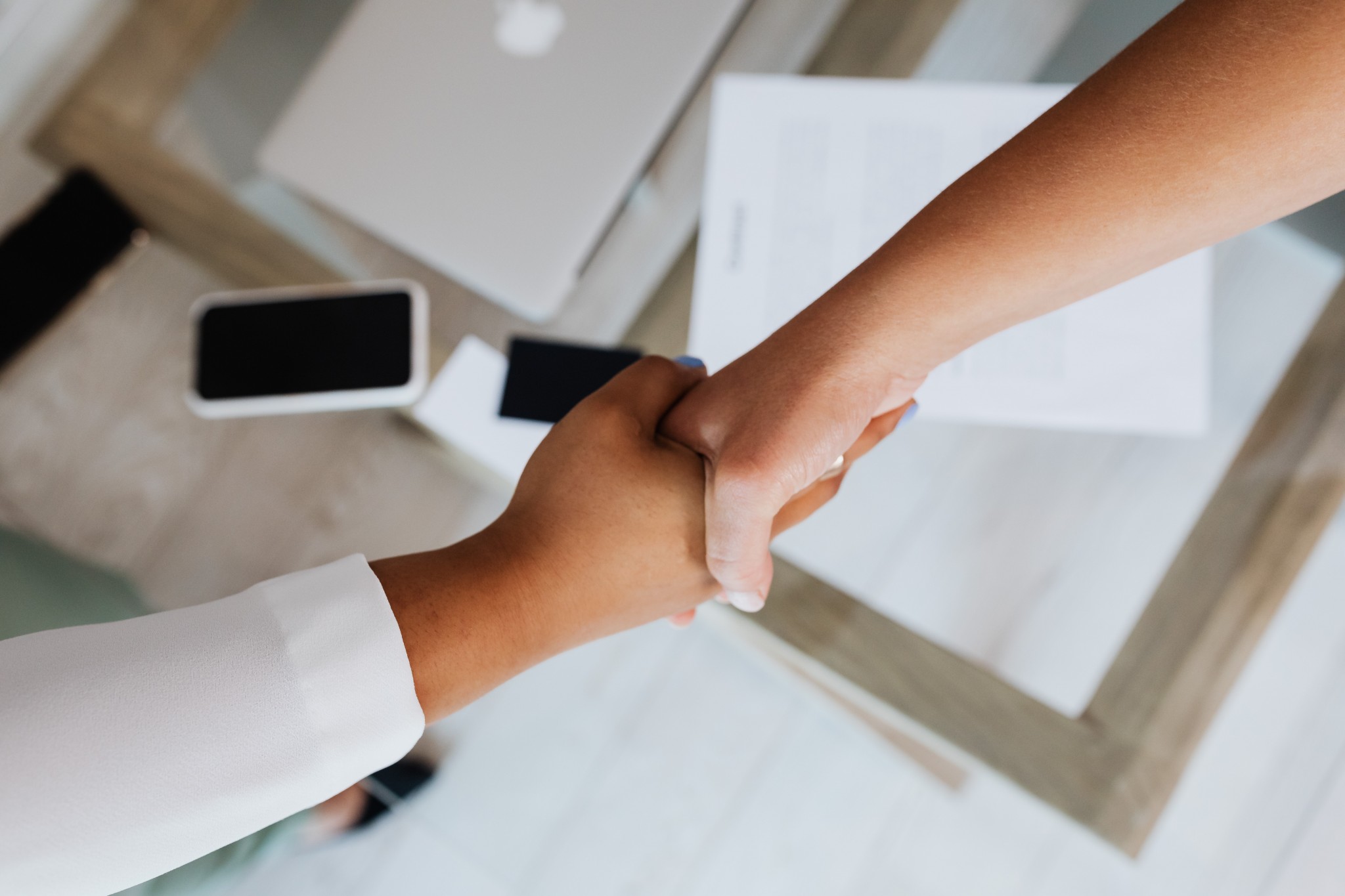 We are delighted to be able to offer training contracts to four eager and hardworking individuals, here at Hutchinson Thomas. As a company, we always enjoy the opportunity to encourage, mentor and train the next generation of legal professionals, enabling them to pursue a rewarding and fulfilling career upon becoming qualified in their chosen field.
The latest trainees to join our ranks are Jessica Winter, Danielle Rose, Emily Thomas and Charlotte Thomas.
Jessica Winter started with us as a trainee solicitor on July 11, 2022, following one-year spent at Sam Hawking Property Lawyers. She will now be working under the guidance of Partner, Huw Jones, continuing her development within our property department.
Jessica's training will take two years, during which time she will be working on assisting our senior solicitors with files and managing caseloads. This work will give her invaluable experience, skills and knowledge of the different kinds of transactions that can occur in our busy property department.
In addition, Jessica will be attending several external training courses, such as the Professional Skills Course – a necessity which must be completed prior to qualification as a solicitor.
Jessica has always wanted to work in the legal profession and is very excited about her training contract and her future career as a property lawyer – an area of law she finds particularly interesting.
Jessica Winter, Trainee Solicitor, explained:
"Property is a fast-paced department with new challenges every day. Each property is different, and their titles can be complex requiring attention to detail. In addition, the property department works closely with clients allowing for long-term professional relationships to be formed.

"I'm very grateful for this training opportunity at Hutchinson Thomas. So far, we have had an induction explaining how the firm operates as well as how the department operates. We have been provided with support when working on files, such as example documents, demonstrations, and in-depth explanations."
Danielle Rose also started with us on July 11, 2022, following stints working as a personal injury paralegal at Lyons Davidson Solicitors and later New Law Solicitors – both in Cardiff. Following this, Danielle had an internship in residential conveyancing and wills and probate at Peter Lynn and Partners in Mumbles, Swansea.
Danielle studied undergraduate History in Cardiff University between 2015 – 2018. She then became interested in pursuing a career in the legal profession and worked as a paralegal after graduation, before completing a law conversion degree between 2020 – 2021.
Danielle will now be joining Jessica as a trainee within our property department under the guidance of Partner, Huw Jones. Due to her previous wide-ranging legal experience, Danielle's training will take 18 months. This will entail working closely with our partners and assisting on matters under their supervision. This will allow Danielle to gain experience working on different types of property transactions, from initial instructions through to completion and post-completion. Like Jessica, Danielle will undertake the Professional Skills Course.
Danielle Rose, Trainee Solicitor, said:
"I find property law very interesting and the work very rewarding. Property transactions can be complex and require attention to detail. The transactions are varied and no two are exactly alike, which keeps the workday interesting. Also, for most people, buying their first home is a momentous occasion and it is rewarding to be a part of that, to build rapport with clients and to help clients move into their new homes.

"Working at Hutchinson Thomas has been great so far. We have had a good induction to the firm, its culture and how it operates. All our colleagues have been very welcoming and have made us feel at ease from day one."
Emily Thomas has been working with us since February 2022. When she first joined the company, Emily worked as a Legal Assistant to Partner, Rhian Williams. Her two-year training contract will see her continuing to work under the guidance of Rhian in the probate department.
While studying law at Neath Port Talbot College (NPTC), Emily had worked as a waitress and as 'Covid response' at a local doctor's surgery. She also has several months experience as a paralegal with Jennifer Melly Law.
It was while studying law at NPTC that Emily decided a career in the legal profession was the future for her, with probate being a department she was particularly interested in.
Emily Thomas, Trainee Solicitor, added:
"Within the probate department, there is always something different to do. No two days are the same, so it doesn't get tiresome, and the clients are lovely.

"Hutchinson Thomas has been extremely helpful and supportive. You can go to any staff member with any query, and they will always make time for you. I am really looking forward to my training and the rest of my career, here at Hutchinson Thomas."
Charlotte Thomas has been working with us since April 2022, following previous employment as a legal secretary and paralegal. Charlotte is now a trainee solicitor working with Partner, Peter Morgan, in the litigation department.
Her training is due to be completed in April 2024 and will include day-to-day case work with Peter and his team, helping to negotiate with clients to reach settlements and preparing files for court proceedings, as well as the obligatory Professional Skills Course undertaken by all trainee solicitors.
Charlotte finds contentious law and litigation fascinating, as she explained:
"When people find themselves involved in a matter which may end in court proceedings, it can be very daunting and confusing. I enjoy being able to attempt to help them with the matter and provide some clarity as to how the matter may progress and the possible outcomes.

"I enjoy contentious law and litigation because I enjoy attempting to negotiate to reach a settlement in the matters. I like how varied the matters can be and that each day is completely different. I am very grateful to Hutchinson Thomas for all the help I've received. The firm has already funded me to attend many different seminars and courses – covering many different topics – and continues to do so."
We wish all our trainees every success in the completion of their traineeships, and hope they progress to enjoy a rewarding and interesting legal career.