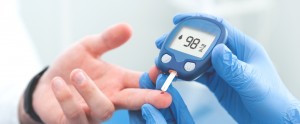 An employment tribunal has ruled that a bank manager was discriminated against and unfairly dismissed from his role following mistakenly locking a customer in a branch for three hours due to the effects of his type 2 diabetes.
Mr Kuppala, a bank manager at HBOS, a subsidiary of Lloyds Banking Group, was found to have limited abilities to properly carry out security protocols at the London branch he worked in because of the impact of his type 2 diabetes.
A report was provided to the tribunal from Mr Kuppala's GP, which noted the effects of diabetes are made worse by stress, poor diet and irregular breaks. Due to the demands of his job, Mr Kuppala was not able to take frequent breaks and could not control his diabetes adequately as a result. This left Mr Kuppala feeling weak, hungry, tired and confused.
The employment tribunal ruled that if his employer, HBOS, had sought occupational health guidance, Mr Kuppala would have been seen as disabled, with his disability being uncontrolled and likely to have an effect on his concentration.
The tribunal found that these symptoms caused more than a minor adverse effect on Mr Kuppala's abilities to do his daily tasks. This was highlighted when Mr Kuppala did not carry out proper checks of the branch building to ensure it was empty when leaving work for an emergency appointment, leaving a customer locked in the branch. Other security breaches such as leaving keys in locks were also noted.
An investigation into Mr Kuppala showed that he had breached HBOS's policies. At a disciplinary hearing, Mr Kuppala had apologised for his misconduct but blamed his low blood sugar levels for how he behaved, as this had a negative impact on his concentration. However, Mr Kuppala was dismissed for his disregard of his employer's procedures.
Mr Kuppala subsequently brought claims of unfair dismissal, wrongful dismissal and disability discrimination against his employer. The employment tribunal ruled in favour of Mr Kuppala, with HSBO having to pay him nearly £50,000.
Simon Thomas, partner specialising in employment law at Hutchinson Thomas, commented:
"This case clearly shows the importance for employers to properly seek occupational health advice when an employee is not able to perform as required due to a medical condition. Even though the claimant committed misconduct in his role, the employer did not investigate his disability and failure to do this can lead to discrimination claims.
"Employers should always have thorough procedures in place should there be concern that an underlying health condition is impacting an employee. Professional advice must be sought if these protocols are not in place to ensure employee's wellbeing while avoiding legal action."
For more information on employment law matters, contact Simon Thomas on 01639 640164 or email simon.thomas@hutchinsonthomas.com