Tribunals are specialist judicial bodies which decide the outcome of disputes in a specific area of law. Most UK tribunal jurisdictions are part of a structure created by the Courts and Enforcement Act 2007. They can take place in a variety of settings, including specific tribunal hearing rooms or informal court rooms.
Tribunals hear more cases than any other part of the justice system – about a million cases each year in the UK. They decide on a wide range of cases ranging from workplace disputes to appeals against decisions of Government departments, including benefits disputes, and immigration and asylum cases. The geographical jurisdiction of tribunals varies, with some extending to Scotland and Northern Ireland, others just to England and Wales.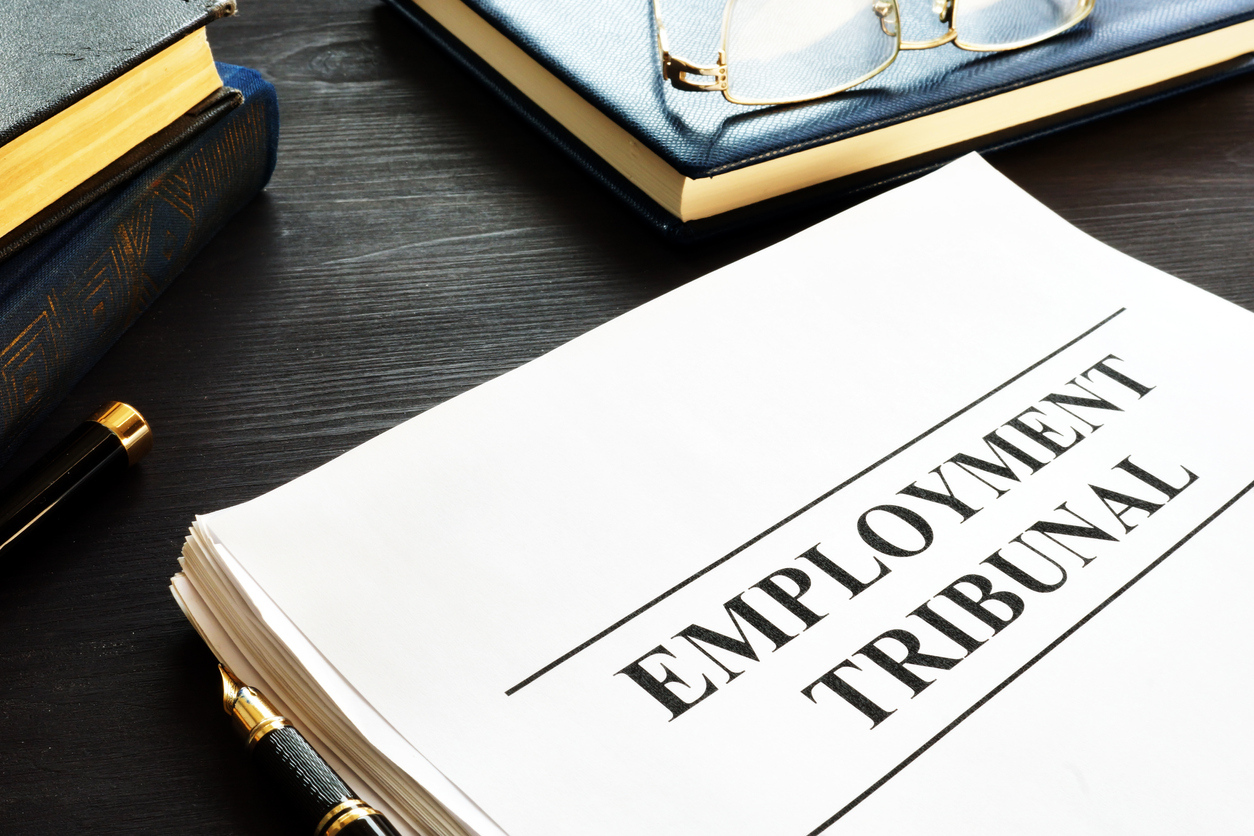 What are employment tribunals?
Employment tribunals are responsible for hearing claims brought against employers (or potential employers) by employees who feel they have been treated unlawfully.
Employment tribunals are, therefore, the forum with responsibility for deciding disputes between workers and employers and are the primary judicial body with responsibility for ensuring justice in the workplace. As such, they are one of the three largest tribunals in the wider tribunals system.
There are two separate jurisdictions for employment tribunals in Great Britain: one for England and Wales and one for Scotland. In Northern Ireland they are called industrial tribunals. Each is led by a senior judge with the statutory title of President, and each has its own independent judiciary. However, they have shared rules of procedure, known as the Employment Tribunals Rules of Procedure, and sometimes issue joint guidance.
Employment tribunals were first set up with the intention of being a fast, informal and inexpensive way of resolving employment disputes. Employment law, however, is rarely straightforward, and although there is no requirement for employers and employees to be legally represented at a tribunal, most choose to follow the guidance of a solicitor.
It should be noted that the relationship between an employer and employee is governed both by the law of contract and by statute law. That means that some contractual disputes can be dealt with by a tribunal and others by a civil court, such as the High Court.
Some examples of unlawful treatment claims by employers dealt with at tribunal include unfair or wrongful dismissal, workplace discrimination, and unfair deductions from pay.
Civil courts would hear matters including accidents at work, restrictive covenants, non-payment claims and, again, wrongful dismissal claims.
Bringing a claim to employment tribunal – including fees, charges and timings
Fees for employment tribunals were declared unlawful by the Supreme Court in 2017, so employees do not have to pay anything to start a tribunal claim.
However, before starting a claim there are a few steps that claimants must undergo first. These include checking the time limits for bringing the claim (usually within three months of the termination of employment) and ensuring that the employers own dispute resolution procedure has been followed first.
It is then important that the Acas Code of Practice has been adhered to, lodging an appeal to the employers' procedures and contacting Acas for voluntary early conciliation, to see if there is an opportunity to resolve the dispute before going to tribunal.
If these steps have been followed and no resolution is forthcoming, the employee can then complete a claim form (Form ET1) and submit it to the employment tribunal. We would advise taking legal advice before this stage.
Once the form has been received by the tribunal, they will log the claim, send a copy to Acas and another copy to the employer, together with a form for the employer to fill in (Form ET3).
The employer then has 28 days to complete and return the form to the tribunal. If the form is not returned in time, there may be a default decision made and the employer may not be able to defend the claim – though time extensions are possible they are not guaranteed.
Employers and employees may still wish to settle their dispute before going to a full tribunal hearing. This can be done between themselves (often through solicitors), by using the Acas conciliation service, or using an internal or external mediator. These settlements will usually comprise a settlement agreement, which will prohibit the employee from making a further claim on the same grounds in future.
Claims that do go to tribunal
If a dispute is not settled or withdrawn, it will come before the tribunal for a formal hearing. This will usually include a preliminary hearing – designed to ensure the case can proceed smoothly and iron out any issues that may hold it up unnecessarily – and a full hearing, where all the evidence will be presented.
Once a date is set, the tribunal must be attended by all parties and witnesses involved in the case – either personally or remotely. The judge at the tribunal will try to limit the amount of time spent on the case in order to resolve it as swiftly and fairly as possible – often just one day.
However, the decision (judgement) is not always pronounced on the day of the hearing. Depending on the outcome and grievance, if the tribunal finds in favour of the claimant, they could be awarded their job back, awarded outstanding payments, and/or compensation.
Who should I speak to if I have been treated unlawfully by an employer?
Hutchinson Thomas is the first law firm in Wales to be awarded the Law Society Mark of Excellence. The firm and many of our lawyers are recognised year on year in the Legal 500 publication as leading individuals in their field.
We have an excellent record of obtaining compensation for our clients in employment disputes. If you would like to speak to one of our expert employment solicitors about a possible employment tribunal claim, get in touch with us today: 01792 439000 or https://hutchinsonthomas.com/contact-us/