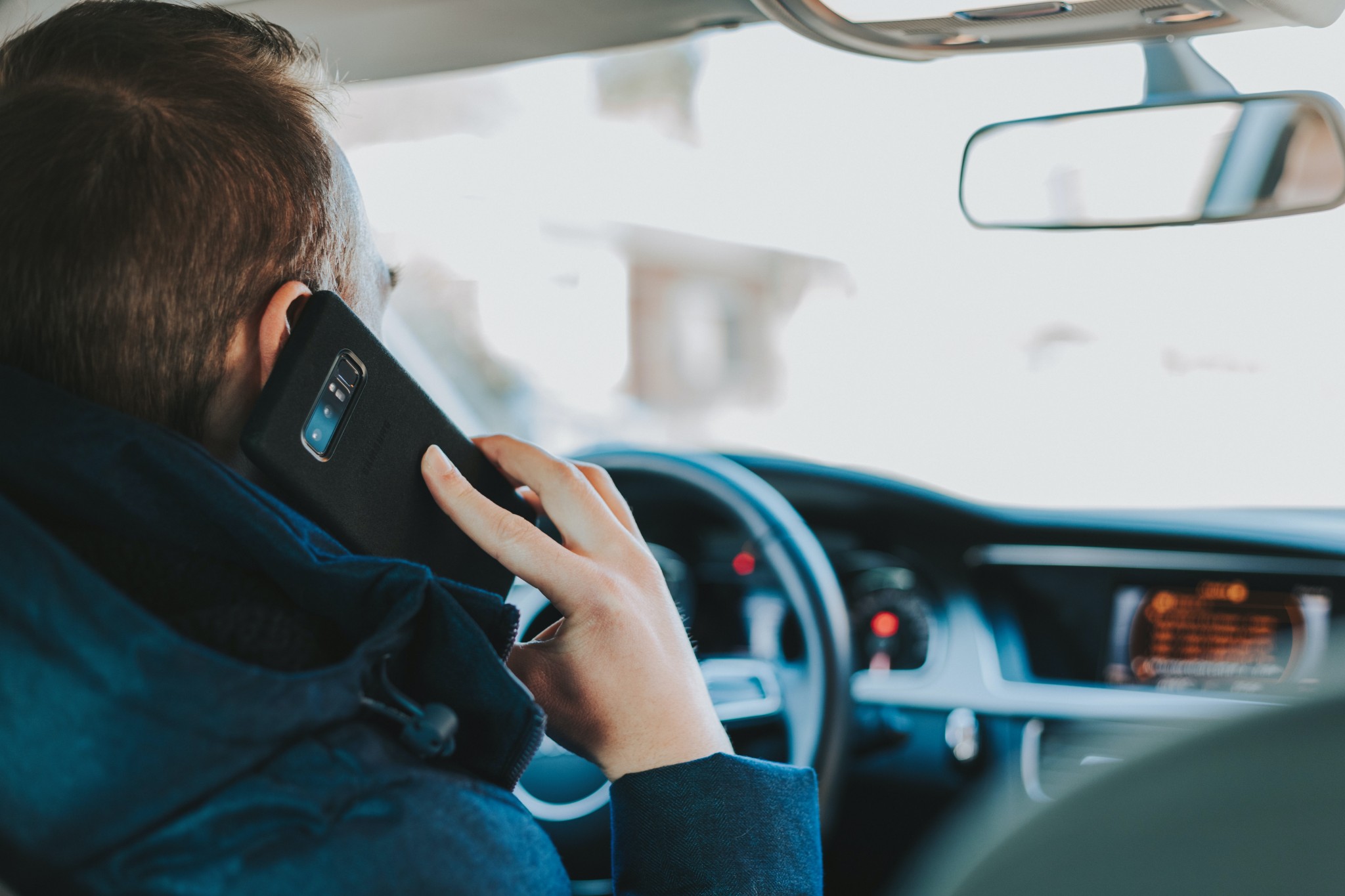 There are four new and updated motoring laws coming into effect this September which motorists need to be aware of. The new rules follow on from a string of driving law changes brought in already this year, with the most recent updates being in June. Many of these updates have been introduced with the aim of protecting the most vulnerable road users, including cyclists, horse riders and pedestrians.
September's motoring law updates are:
Hand-held mobile phone usage ban
It is now illegal for motorists in the UK to use their mobile phones any time while driving – except for in extreme emergency situations. This update tightens the existing law, where previously drivers could use their phones for purposes that were not considered "interactive communications" such as looking at their phones for music or pictures.
The update means that anyone caught using their phone for any reason will receive a £200 fine and six points on their licence. Additionally, anyone who has had their full driving licence less than two years could lose their licence completely if caught using their mobile phone whilst driving.
Updated requirements for carrying goods or people into Europe
Drivers now require a licence to carry goods or people that are for hire or reward – such as shared-cost group minibus trips – into the EU, Iceland, Liechtenstein, Norway and Switzerland. The standard international goods vehicle licence – previously only needed on heavier vehicles – is now required for light good vehicles, vans, and cars/vans towing trailers.
Speed limiters
The Government has announced that all new cars will be required to be fitted with speed limiters. The limiter is to be installed on all new vehicles to cap their top speed. The device will restrict the vehicle's engine power to limit its maximum speed; however, drivers will still be held responsible for sticking to the local speed limit. The aim is to improve safety for all road users and is seen as the first step towards autonomous self-driving vehicles.
The change was originally proposed by the European Commission in the General Safety Regulation and was passed into law by the European Parliament in 2019. Despite Brexit, the UK has decided to adhere to the rules, as it has with most EU laws for new cars.
Low emission zones
Low emission zones, also known as clean air zones, are becoming more common in towns and cities across Europe in an attempt to lower dangerous levels of emissions and manage pollution.
Many UK towns and cities, including London, Brighton, Birmingham and Manchester, already operate low emission zones, with others including Dundee, Aberdeen and Edinburgh set to follow over the next few years.
Any vehicle which fails to meet the minimum standard for emissions will be charged for entering these zones, so it is highly advised that motorists travelling across the country keep up to date with where these zones exist and understand when payment is needed. Failure to pay the daily charges, when applicable, will result in heavy fines.