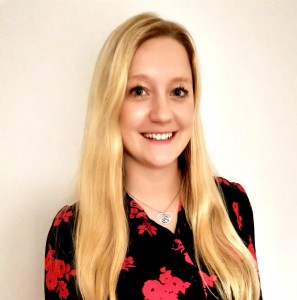 Here at Hutchinson Thomas, we are incredibly honoured to have the opportunity to encourage, promote, and train the next generation of legal professionals. We pride ourselves on ensuring we support our staff throughout their careers with us, to progress to the level they desire to achieve.
We are, therefore, delighted to announce that Kiani Eccleston is our latest team member to complete her training and is now a fully qualified solicitor working in the Family Law department dealing with divorce and financial issues.
Kiani started with us as a secretary before becoming a trainee solicitor under senior partner Robert Williams. Born and brought up in Swansea, Kiani completed a law degree at Swansea University, followed by the Legal Practice Course (LPC). She joined the company while completing her LPC studies for a year in 2018, and was offered a training contract in January 2019, which began in September 2019.
Kiani is now fully qualified to deal with the full spectrum of family law matters, which include settlement, cohabitation, and separation agreements. She also works in licensing: representing clients to secure licences for the sale of alcohol, late-night refreshment and entertainment, as well as dealing with applications for premises licences. This work also includes full and minor variations, applying to be DPS, personal licence applications and business licences for establishments such as hotels, restaurants, cafés, sports clubs and shops.
One of Kiani's greatest skills is her ability to explain complex issues to her clients in a way that is sensitive and easy to absorb. Understanding the emotional strain that divorce proceedings can bring, Kiani is particularly adept at dealing sensitively with clients throughout the process.
Her friendly, proactive and professional approach allows her to resolve issues and obtain the results her clients want without lengthy delays. Kiani also has excellent relationships with professionals in adjacent areas, such as barristers and accountants, meaning she is well placed to instruct third party experts where necessary.
It is also worth noting that Kiani has particularly strong IT skills, keeping up to date on the latest updates, and is often called upon to train others in the firm on how to fully utilise any new software.
One example of this being when Hutchinson Thomas was one of the first law firms in Wales to trial a new pilot scheme whereby all stages of a divorce were completed electronically via the HM Courts and Tribunals Service portal. Kiani was the first person in Wales to officially use it, subsequently training her colleagues in the Family Law department to implement it too.
Kiani Eccleston, newly qualified solicitor at Hutchinson Thomas, said:
"I am incredibly grateful to Hutchinson Thomas for seeing the potential in me and allowing me to progress through the traineeship and on to fully qualified solicitor status with the firm. I have enjoyed working with Mr Williams very much; he, along with my other colleagues, has been instrumental in helping and encouraging me achieve my long-held goal of becoming a solicitor.
"I look forward to continuing to help our clients within the Family Law department and achieving the best outcome for them in a timely, cost effective, and sensitive manner – sympathetic to each individual client's needs."
Robert Williams, senior partner at Hutchinson Thomas, said:
"We are thrilled that Kiani is now a fully qualified solicitor with us, here at Hutchinson Thomas. It has been great to see Kiani move on to each next step of her career with us, and her dedication to progressing within the company, along with her hard work and commitment to every role she undertakes, is admirable and has not gone unnoticed.
"We are excited to see Kiani embark on a career she is passionate about, and are sure she will make a success of it."