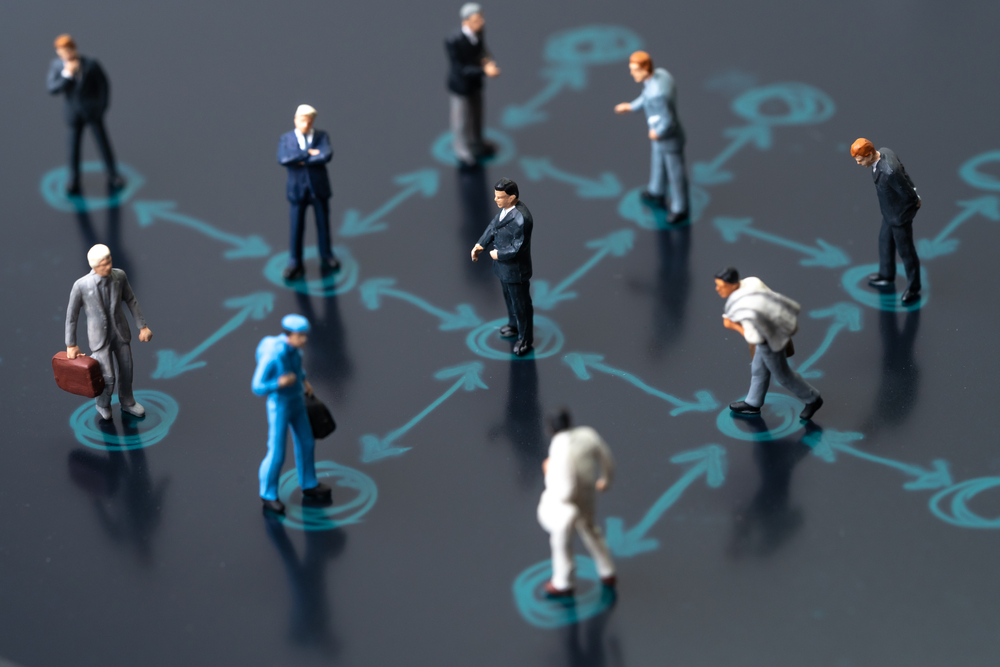 With the UK Government encouraging businesses to prepare measures for their staff to return to work, Employment Law Solicitor Simon Thomas, partner at Hutchinson Thomas, looks at some of the points employers and employees will need to consider in this initial phase of withdrawal from lockdown.   
On Sunday 10th May, Prime Minister Boris Johnson announced that those who cannot work from home should be "actively encouraged to go to work". Though this statement of intent will not apply to Wales, Scotland or Northern Ireland yet, it's worth considering the issues, risks and liabilities for businesses ahead of the inevitable time when the regional devolved governments also announce their first steps towards relaxing the lockdown.
This initial first phase will undoubtedly lead to a great deal of uncertainty about the legal ramifications for both employers and employees regarding workplace safety and the necessity of returning to work.  The responsibilities of organisations to ensure that its workforce is suitably equipped and protected when they ask their staff to return will be an area of legal debate, as there is currently no specific, definitive set of regulations mapping out what to do in these unprecedented circumstances.
There are, however, a number of recommendations concerning social distancing, and this will be underpinned by the foundation of an employer's obligation under the Health and Safety at Work Act 1974. It states that employers must conduct a suitable and sufficient risk assessment of all of the work activities carried out by their employees, including homeworkers, to identify hazards and assess the degree of risk.
It, therefore, stands to reason that before any workers return to their usual place of work, their employer should carry out a full assessment and take all measures to mitigate any risks identified, and this should be regularly reviewed.
The start of this phased withdrawal from lockdown is, therefore, far from simple, and clarification of what this means for the workforce is still ongoing.
Who might it affect and who is excluded?
The Prime Minister singled out workers in the construction and manufacturing sectors as examples of people who cannot work from home and has encouraged them to return to building sites and factories, but these are far from the only sectors which may be affected.
Even in England, the advice is still currently that if you can work from home you should continue to do so. Many (usually) office-based workers, who have been home-locating successfully for the past few weeks, are unlikely to be asked by their employers to come into the office, as this may well be deemed an unnecessary risk.
On March 23, 1.5 million people were identified as being at particular risk of serious illness from Covid-19, described as 'clinically extremely vulnerable' and sent a letter advising them to not leave their homes for 12 weeks.
Though many of these people are elderly and unlikely to be part of the workforce, there are still a large number of people in the 'at risk' group who are gainfully employed. These people continue to be advised to stay at home, so employers should not under any circumstances pressurise them to return to a workplace if they are currently working from home. It is important to note that although all legal employment contracts still apply, any government advice supersedes this.
It is also important for employers to consider the home circumstances of their workforce. Employees may not themselves have received a letter from the government, but they or a member of their family could still be especially vulnerable – this should be taken into account and discussed with the employee before they are expected to return to a workplace.
Some staff may also have young children at home. Schools have not yet re-opened and child-care facilities are still only available for keyworkers, so any working parents will still have the responsibility of looking after their children at home. If this is the situation, workers will obviously not be obliged to return to their workplace if it would mean leaving children unsupervised. This will, however, lead to problems for many employers (and parents) if schools remain shut while workplaces are reopening in the longer term.
Employers should avoid acting rashly in expecting employees to return to a workplace and consider whether they are being discriminatory in their dealings with individual employees.
Make sure that a dialogue is maintained between employer and employee in order to avoid any potential legal disputes or general feelings of animosity arising from differing individual circumstances.
What needs to be considered in the workplace?
It is very likely that there will continue to be a requirement for some form of social distancing in the workplace for some time to come. Employers will be expected to consider detailed risk management approaches to safeguard the health of their staff, and to do everything reasonably possible to prevent the risk of cross infection.
Maintaining a physical distance of two metres between staff will be required in all workplaces and measures will need to be put in place to ensure this. It may be required to stagger working hours, so that there are fewer staff in the premises at any one time.
Workplace hygiene measures will be more important than ever, with an expectation of regular professional-quality cleaning of premises, and the provision of safe washing facilities and hand sanitiser for all staff. It may even be important to consider the provision of screens between desks and PPE for employees, depending on your particular working environment.
As an employer, you will be expected to provide suitable training for the use and application of any specialist PPE equipment (like gloves or masks) and to communicate to your workforce what you expect from them on how to best keep themselves safe.
As an employee, you will be obliged to follow your employers' guidance, and ensure you do everything possible to maintain the safety of your colleagues as well as yourself.
If, as an employee, you have any fears regarding your company's procedures you should make these clear to your employer in the first instance, before taking it up with the Health & Safety Executive or local authority.
The government continues to fill in the details of what is to be expected from both employers and employees, so it is vital to keep your business up to date with the most recent advice in order to avoid any potential legal pitfalls.
Travelling to work or for work
Travelling to work on public transport is being discouraged by the government unless necessary. This is, again, another grey area which is open to interpretation. For many individuals, there are no other options than to catch a bus or train. Though it is unlikely that an employer can be held responsible for an employee's journey to their workplace, this is still something a considerate employer should take into account in order to avoid any possible future disputes.
People may have very different thresholds regarding the perception of the danger of contracting the disease, and unnecessary mental anguish for employees should be avoided wherever possible. Again, a level of flexibility regarding working hours to avoid peak travel times would be a sensible idea.
Staff who usually travel to other company premises on behalf of their organisation (like sales executives) may also need to consider other arrangements or suitable additional equipment. Remote meeting facilities should continue to be considered wherever possible to minimise the need for staff travel and face-to-face meetings.
Timescale of return
Employers should not request staff to return to their workplace until all reasonable precautions and health and safety measures have been put in place. These measures can (and should) be adjusted and improved as and when needed, and when new advice is issued regarding what is required.
Though there is no minimum notice period required to ask staff to return to work, it is sensible and considerate to allow employees a reasonable amount of time to make the appropriate arrangements and to talk through any concerns they may have.
It's best not to rush the return to work process if you want to avoid acrimony and potential legal disputes.
With government advice being updated daily and additional details being added hourly, there are still a lot of legal considerations which will need to be looked at on a case by case basis.
If you are in the process of making the arrangements for your organisation to return to work, the employment law team here at Hutchinson Thomas are here to help. Please get in touch to find out more.
Contact Simon Thomas on 01639 640 164 or Simon.thomas@hutchinsonthomas.com