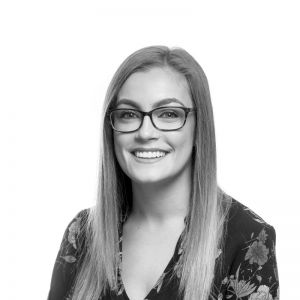 As Hutchinson Thomas continues to expand, the firm is pleased to welcome its newest team member, Ellie Curnock. She has joined the Childcare team as a trainee solicitor – a role that reflects the expertise she has been developing since joining the Childcare department as a paralegal in October 2018.
Ellie completed her undergraduate law degree at the University of the West of England before moving back to Swansea to complete her Post Graduate Diploma in Legal Practice and her Master's degree at Swansea University. After completing her studies, she joined Hutchinson Thomas and performed so well that the firm was pleased to offer her a training contract.
Ellie has already worked on very complex cases, including a case which was considered by the High Court to be one of the most difficult and complex cases it has ever seen. She is looking forward to continuing to build her experience at Hutchinson Thomas, and will qualify in April 2021.
Ellie said: "The appeal of this area of law for me is that it is academically challenging when I work on complex cases. It can be challenging in terms of my forensic ability to check detail, and sometimes it is challenging in terms of the difficult nature of the work and the upset of the people involved in particular, parents whose children are the subject of proceedings.
"I love my job because it is multi-faceted and every day is a new learning experience, which I believe will hopefully make me a better lawyer because of the skills I have acquired. I feel privileged to have this opportunity and I am looking forward to continuing with my training and hope to secure a position once I qualify as an assistant solicitor within the firm, because I know that this firm is well respected within the legal profession and that I will have the best quality of training and experience."
Debbie Richards, Childcare Team Partner said:
"I'm delighted to welcome Ellie to our team as a trainee solicitor. She has impressed us all with her intelligence, commitment and knowledge, and with her ability to handle complex and challenging cases. As Hutchinson Thomas continues to grow, we are keen to recruit the very best talent so that we can continue to provide the high quality of service on which we have built our reputation. I look forward to working with Ellie and seeing her become a fully qualified solicitor."