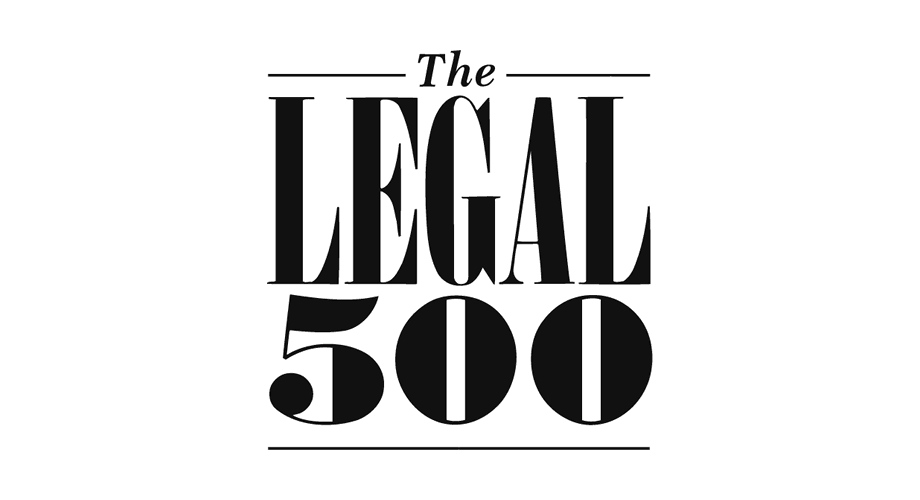 We are very proud to announce that, once again, Hutchinson Thomas is one of a limited number of firms in Wales to be recognised in the latest Legal 500 rankings – the largest and most comprehensive survey of the UK legal market.
This year, Hutchinson Thomas has been recognised in four categories, with four of our solicitors being identified as leading individuals in their respective fields.
Rhian Williams and Louise Williams have both been identified as leading individuals in the field of Probate Tax, Trusts and Probate, with the Legal 500 website explaining the reason for their selection, thus:
'Extremely approachable, dedicated and forward thinking', the two-partner team at Hutchinson Thomas has an excellent reputation among local clients and financial advisors as a result of its ability to provide 'solution-oriented' advice across the spectrum of wills and probate work. 'Wonderfully precise and forensic in her analysis of the issues, while retaining a personal touch', Swansea-based team head Louise Williams has an excellent reputation, as does Rhian Williams, who provides 'emotive and supportive advice' to clients from the firm's Neath headquarters.
Debbie Richards has been identified as a leading individual in the field of Family law. This is what the Legal 500 said of her selection:
The firm also excels at handling childcare matters, and led by Debbie Richards, who is one of three children accredited panel members at the firm, is regularly instructed by Cafcass, parents and local authorities, in often highly complex cases, including those involving allegations of non-accidental injury and sexual abuse.
Roger Morris has been identified as a leading individual in the field of Sport law. The Legal 500 website explains:
With three of its partners appointed as World Rugby Judicial Officers, Neath-based firm Hutchinson Thomas has a market-leading reputation in relation to discipline and misconduct issues in the sport of rugby. Of these, Roger Morris is perhaps the best-known and he heads up a 'highly knowledgeable and supportive' team that also regularly handles a range of legal work for amateur sports clubs.
Hutchinson Thomas has also been recognised in the field of Contentious Probate, with the Legal 500 website giving an honourable mention to practice head, Partner, Simon Thomas, stating:
'Simon Thomas has an excellent reputation and is viewed as a 'formidable opponent' across a range of contentious probate matters, including on will validity challenges and in relation to Inheritance Act claims.'
Contacting over 150,000 law firm users every year, Legal 500 researches clients' views on the standard of service they have received from law practitioners around the country. During this process, they collect over half a million data points, enabling Legal 500 to analyse each law firm's client satisfaction objectively. This extensive collection of data allows them to fully understand the genuine standard of service clients receive from UK legal teams.
Prepared to statistically valid standards, with unparalleled access to vast datasets, Legal 500 Client Service reports are regarded as the UK-wide benchmark for evaluating relative law firm performance.
Managing Partner, Peter Morgan, said:
"It is a wonderful honour for the team members who have been recognised as leading individuals within their respective fields in this year's Legal 500, as well as Hutchinson Thomas as a whole. The Legal 500 is the go-to, independent guide to the capabilities of the best performing law firms in the UK. We are, therefore, delighted to once again see our firm recognised in this context."
If you need advice on any legal matters, contact us on 01639 645061 or email reception@hutchinsonthomas.com