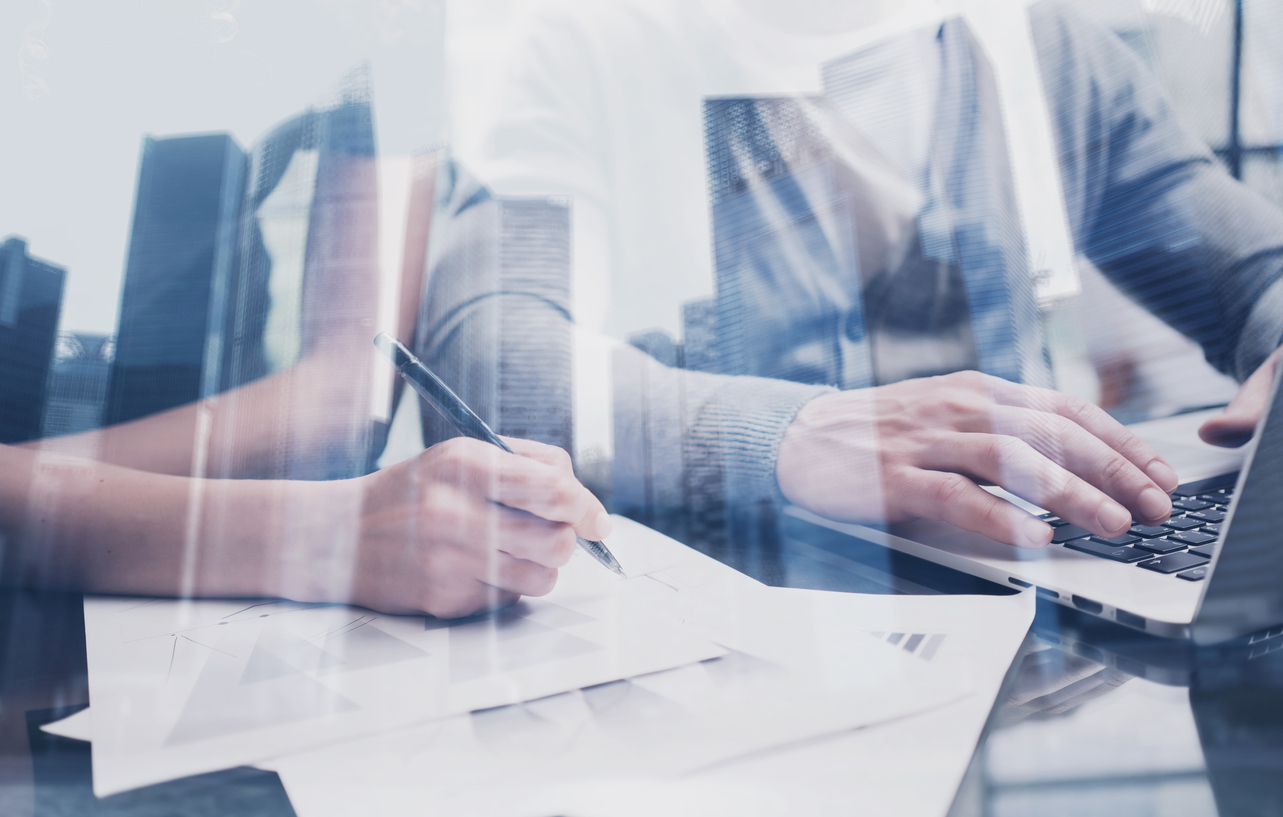 Due to the relaxing of Covid restrictions, employees in Wales are now allowed to head back into the office full-time. However, the reality remains that many are slow to do so, with many employers still allowing – or even encouraging – employees to work from home at least part of the time in a 'hybrid working' pattern.
While this does bring savings for employers in terms of energy spend, and in the long term the possibility of reduced office rentals, some fear the UK is not quite ready for the new world of home-located or hybrid working. Many areas of employment law remain open to interpretation regarding this kind of set up, with no cases yet to clarify where employers stand.
For long term change, it is essential that your contract and policy framework is geared up to support your employees, regardless of their physical location, as well as protecting your business.
Of course, not everyone has worked from home, but in the main employers moving to a home working model say they have seen more productivity and less sickness absence – but the need to maintain team building and long-term company unity means many employees are now calling for a hybrid model where they can work part of the time in the office and part of the time at home.
However, not everyone is happy with this idea. Home working is no longer an emergency measure, so there are several issues which employers will need to formalise by way of a contract of employment and/or hybrid working policy. Here's just a few things to think about:
Eligibility
If it is only going to be given to some employees, what will your criteria be for granting the option of home working or hybrid working?  Remember that changes in working patterns for childcare duties must apply equally to both sexes, and any other protected characteristic should be carefully considered.  Ideally, you should create a hybrid working policy – but seek legal advice so you get this right from the word go.
Working patterns
Will hybrid working be a 'free for all' where your employees can decide when and where they want to work, or will you need them to work in the office at set times to maintain physical cover?  Again, this needs to be covered via your policy and employment contracts.
Think about the details
While many people rushed to introduce home working, little thought has been put into formalising many of the practices which have fallen into place.
It's time now to focus on the details – such as whether you need a dress code for remote client meetings, and even if there are flexible working hours, will everyone be required to attend in-person meetings?  Lastly, if someone is off sick on an 'office' day, can they work from home that day instead?  How will you measure and monitor work, performance and attendance for those working remotely?
Equipment and Expenses
When the pandemic hit, many employers just gave staff a laptop and left them to 'get on with it', but employers remain responsible for staff wellbeing. Employers who have not done so already should look at ensuring the 'home set up' is fit for purpose with a home working assessment.
Likewise, the issue of expenses should be considered, particularly regarding meetings.
Where someone drives to the office first, they can usually only claim expenses from the office to the client's premises, but if their normal place of work is home, will this mean they are entitled to expenses from their home, which could be substantially further away?
Should employees who come into the office be compensated for their travel if their colleagues don't incur these expenses?
Dress code – and when should 'cameras-on' be required in meetings?
Anecdotal issues include an employee who refused to turn on their camera for a meeting because they were not dressed, or customers complaining to a business because employees were not dressed in appropriate workwear or had noisy children or dogs in the background.  Setting expectations and ground rules is the easiest way to avoid complications.
By having a policy on these and other issues, you can either prepare your customers or train employees to meet your expectations – and by having standards written into a hybrid working policy, you lay the foundations for this to be successful – and to protect your business if it isn't.
Here at Hutchinson Thomas, we have twenty years' experience in providing employment law advice to individuals and organisations and can make sure that your best interests are always protected.
We can give advice either in person, by Teams/Zoom or by telephone.
If you wish to receive an immediate response to your enquiry, please telephone Simon Thomas on 01639 640164 or email at simon.thomas@hutchinsonthomas.com