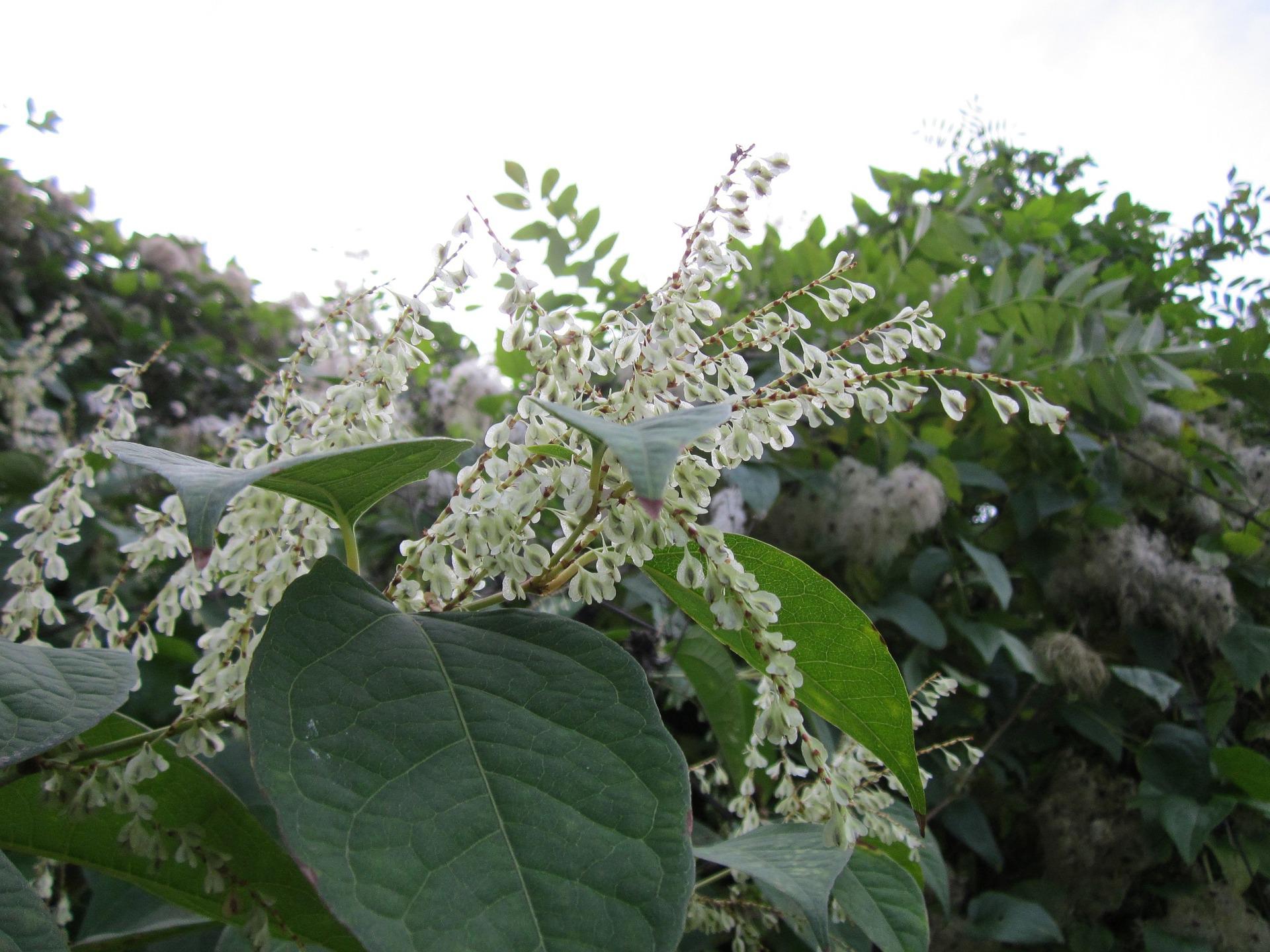 Japanese Knotweed is an invasive weed that has caused havoc among homeowners since its introduction to the UK, in many cases stopping people from getting a mortgage or selling their property. However, a growing understanding of this plant has led to new guidance which offers new hope for those who may be suffering because of it growing on or near their property.
How to spot it
You can spot this fast-growing weed by three factors: its stem, leaves, and flowers. Its tall, dense stems are similar to bamboo – a lime-green colour with some speckles of red and purple. The knotweed's leaves are heart-shaped, and it can produce white flowers during the summer. With roots that burrow deep into the ground, it is notorious for being difficult to get rid of and highly destructive to properties.
What has changed?
Previously, selling or obtaining a mortgage on a property with Japanese Knotweed was hugely difficult. Just the presence of the plant within seven metres of a building would result in a drop of the property's total value by 15%. Buyers were often refused a mortgage on this basis unless an expensive treatment plan was put in place to eradicate it completely. This considerable additional cost would, understandably, make the property less desirable and lead the seller to struggle to sell the property.
However, the Royal Institution of Chartered Surveyors (RICS) has changed its guidance to be more lenient, ensuring the safety of a building over automatic eradication. New research has identified that Japanese Knotweed's risk level has previously been overstated. Although it may still cause problems for less robust buildings such as conservatories or garages, it poses little to no risk to sturdier buildings with more substantial foundations.
What does this mean now?
Surveyors assessing a property can now evaluate each case individually, ensuring the appropriate level of action to prioritise the safety of the building. The updated guidance outlines that the seven-metre rule has been scrapped, and more options are now available to handle different case scenarios.
Above all, RICS has identified that knotweed can be manageable. Although some circumstances may still lead to complete physical removal, the process is a lot more subjective. As a result, in many domestic cases, it can be managed by herbicides or even be evaluated as safe with no further action required.
Is this good news?
Overall, this new guidance around Japanese Knotweed is shaping the way to a more in-depth and evaluative framework for buildings in the UK. However, it has been met with criticisms from many who say these amendments are long overdue, and the RICS have been over-cautious for too long. As a result, for many years home buyers and/or sellers have had to foot the bill for expensive eradication procedures that have now been judged as unnecessary.
However, looking towards the future, this new advice about Japanese Knotweed is still a huge advancement in the field of research and will undoubtedly save an immense amount of time, effort and money for thousands of homeowners.
Buying or selling a home is by far the biggest and most important financial transaction in which the majority of people will ever be involved. Here at Hutchinson Thomas, we aim to give that transaction the importance and attention it deserves.
For informed, professional advice regarding any legal matters concerning property, contact our team on 01639 640 521.