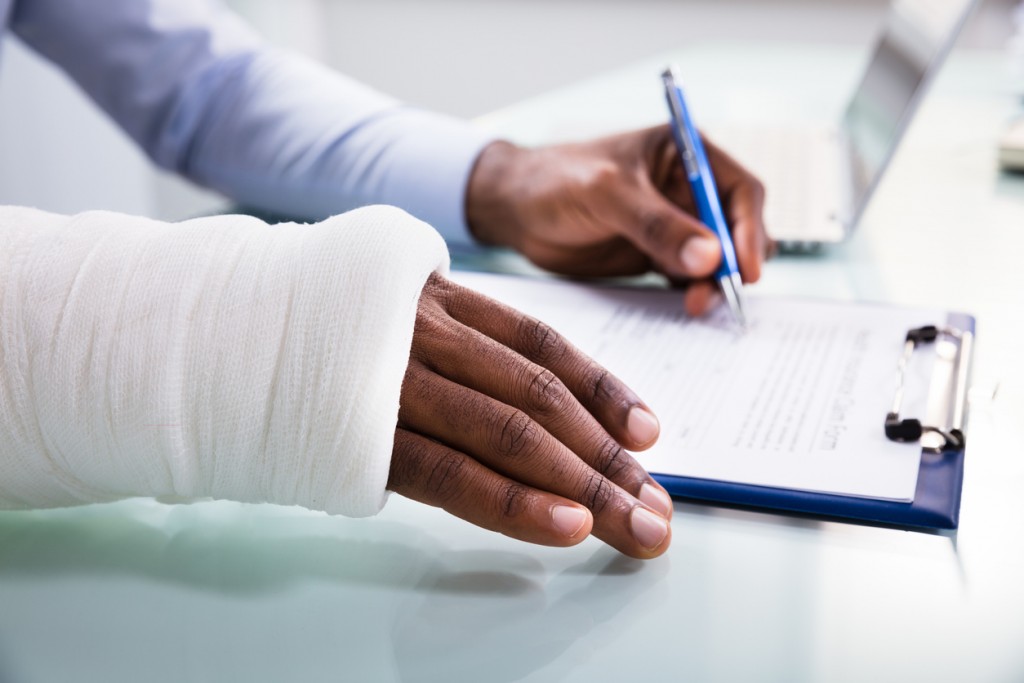 With less travel and more work from home, a new report released earlier this month reveals that overall insurance claims fell by 47% year on year across motor, employers' liability, public liability and clinical negligence.
There is little doubt that with fewer cars on the road, we should expect fewer claims from motoring accidents, however, these won't be eliminated altogether, and most personal injury lawyers expect to see a flurry of new claims from 'work from home' back injuries – so it's certainly not time to park a potential claim and pin hopes on the pandemic ending.
Accidents and Personal Injury Claims are still happening
It's largely been business as usual for construction workers, who still suffer among the highest rates of accident and injury at work. Motoring accidents may be reduced but are still happening, as are slips and trips.
If anything, medical negligence claims are likely to increase, as care levels during the pandemic have affected treatment for other long-term conditions.
Meanwhile, those who have caught COVID-19 at work (such as healthcare and transport workers) may wish to bring a claim if they feel their employer has failed to protect them adequately, such as failing to provide adequate PPE.
If you have suffered a personal injury during the pandemic, it's important to claim as normal rather than to wait because everything is still working – however the experience will be slightly different and with things sometimes moving more slowly, it's worth consulting an expert early to ensure you don't miss statutory claims deadlines.
Are Solicitors and the Courts Still Open?
In general, the legal system has responded well to the pandemic – there was already debate about moving some procedures online before the pandemic hit for financial and administration reasons, so the system was somewhat prepared.
Most law firms and insurers are equipped to operate online and court proceedings have most continued virtually, either online or by telephone.
Can I have a medical examination via video call?
As most claimants will be aware, obtaining expert medical opinion on both the injury itself and the short, medium and long term prognosis forms an important part of any personal injury claim. This usually involves a medical examination and a review of your medical notes.
Again, in many cases this is now being completed remotely, and so is treatment, with both doctors and allied experts like physiotherapists (even neuro physiotherapists) now also able to effectively assess and treat clients remotely. Most are reporting success and feel this aspect of the pandemic has allowed them to expand their practice into new areas.
There will, inevitably, be cases where a physical assessment is required. If this is the case, travel for medical reasons is permitted and while appointments may take longer (as social distancing means that medical facilities cannot accommodate as many people), it is possible to still see a medical expert in person.
However, these delays means that it is even more important for those claiming for personal injury to contact a specialist personal injury lawyer as early as possible as statute limitations will still apply.
Making a personal injury claim
If you have had any form of accident, at work, at home, or believe you have suffered due to medical negligence, and suffered as a result, your next step is to speak to a personal injury solicitor who will be able to advise you as to whether or not your claim is likely to succeed.
If you or a family member find yourself in this unfortunate position, please give our friendly team a call. From catastrophic personal injuries, medical negligence or just a simple slip and trip, our team have extensive experience in negotiating settlements and in many cases, you won't need to attend court. To get the ball rolling, contact our sympathetic personal injury team today on 01639 640 150.