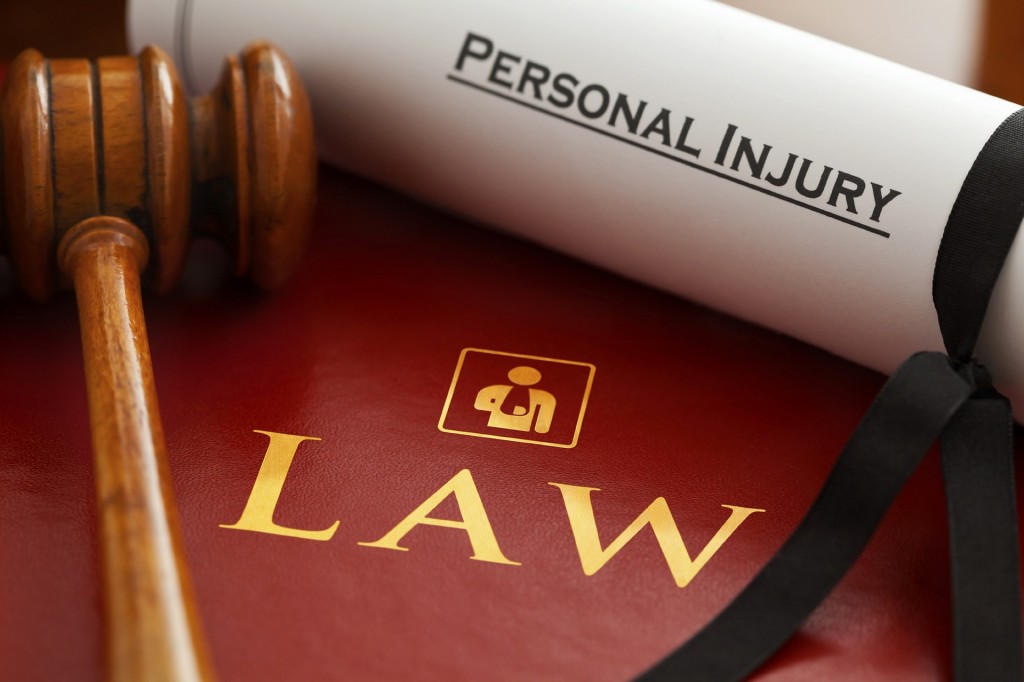 Personal injury is a specialised area of law, and personal injury solicitors see a wide range of clients covering a massive range of situations, including:
Workplace injuries (such as slips and trips, hazardous substance exposure, industrial accidents etc.)
Road traffic accidents (whether pedestrian or driver)
Medical negligence
Industrial disease (such as deafness, asthma, lung problems, vibrational disease)
Injuries to children
Minor injuries & smaller claims
Catastrophic injuries
Our personal injury solicitors have experience in covering all of the above – however, practising personal injury is not like other areas of law and we do understand that the person who suffered the injury, or the person claiming on their behalf has thought long and hard before picking up the telephone or coming into the office.  Often, claiming can be quite cathartic in recovery.
How soon should you see a solicitor?
Leaving it too long to get in touch can create an issue, because if a claimant (or Plaintiff, the term used in Court) has left it too long before claiming the claim could be statute barred.  Generally, cases are statute barred from claiming after 3 years has expired, but it is still worth speaking to a solicitor as these rules may not apply in certain situations.  It is always worth checking, but generally, with any personal injury or disease claim, our advice is to see a solicitor sooner rather than later. They may advise waiting to gather more information before issuing a claim but visiting quickly means they can issue proceedings at the most advantageous time point for your chances of success.
What will your solicitor need from you?
To bring a successful claim on your behalf, your solicitor will find the following information helpful – but don't worry if you don't have it to hand for your first appointment, they can write letters and make enquiries if you don't have it to hand:
Evidence concerning the incident and/or workplace
The solicitor will need as much evidence as possible, so details of where the incident occurred (even better if you have a photograph of the location and/or any immediate damage to you).
Your solicitor will need details of the person or organisation you believe is responsible for the injury, contact details of any witnesses present (independent witnesses are extremely helpful), and any other relevant information, such as whether the police were called, and so on.
Other information will depend on the situation, for example, if you hope to pursue a claim against your employer, it will be helpful to also show documents such as your contract of employment (to prove you work there as well as to see what is covered).  If the injury concerned using a piece of equipment at work, let them know whether you received training in its use, and try to find if the injury was recorded in the accident book.  If it is a motoring claim, the solicitor will need details of your vehicle and the details of the other driver.
In most cases, personal injury damages are met by an insurer, rather than the individual or organisation you believe is responsible for causing your personal injury.
Evidence of your injury, disease or illness and any ongoing disability
If you sought medical attention after receiving an injury, your solicitor will need details, but in any case, your solicitor will normally obtain a medical report to establish the facts surrounding the injury or disease and the future prognosis – and you will often be asked to see a doctor who will write a report. Following the report there may be a delay, as a final prognosis cannot always be made on an initial examination.  This is one major reason for seeing a solicitor within two to three months of the accident occurring, as it offers plenty of time to allow for this.
Some injuries will have lifelong impact, whereas others will be temporary, and this will be reflected in the damages eventually awarded.
Why you should be completely honest when having a medical report
It is important to be honest with the doctors doing your medical report.  Every personal injury solicitor will have an anecdote of a client who swung the lead – only for the other side to turn up at trial with video evidence of their 'disabled client' up a ladder painting the house, or a damning doctors report saying, 'I believe this client is now fit for work despite their appearance, and is exaggerating their injuries'.  Working with the doctors fully and honestly will usually get the best settlement – which is what everyone wants to achieve for you.
Can I make a personal injury claim myself?  Why do I need a solicitor?
Anyone can bring a claim to court in person, however we would not recommend it, even in a small claims court.  The insurance company will have a big budget and their own specialist solicitors.  Choosing a personal injury specialist will increase your chances of success
Personal injury solicitors receive regular CPD training, keep up to date on current damages awards and over time will have built up a professional relationship with insurers.  Case laws and awards change constantly and a specialist in the personal injury sector will keep up to date, where a generalist will know the basics but is unlikely to have the specialist knowledge to get you the best possible settlement.
What about the automated phone calls?
We've all had unwanted, obtrusive phone calls from organisations who offer to get a settlement if you have had a car accident within the last three years.  The problem is you don't know who runs them.  For example, some car hire firms will pay a call centre to run ads, then hire out a courtesy car while your car is repaired, charge the third party, and then will farm the claims part out to someone else.  They usually have their own best interests at heart, not yours.
At Hutchinson Thomas, we do not undertake nasty 'lead generation' calls and offer a fully professional claims service with no hidden agreements, sting in the tail or underhand practices.  We have helped literally hundreds of clients get justice for an injury that was not their fault.
If you have had an injury, and want honest, professional legal advice, contact Paul Benetton 01639 640 163 or email paul.bennett@hutchinsonthomas.com