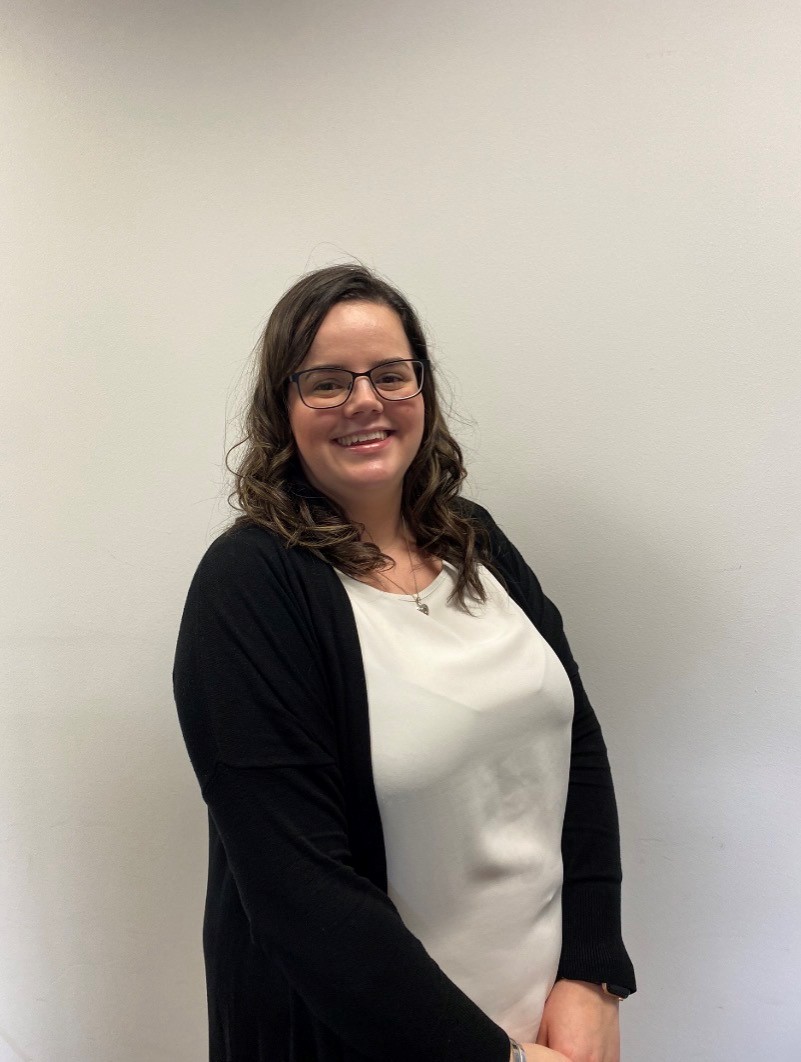 Here at Hutchinson Thomas, we are always incredibly honoured to have the opportunity to encourage, train and promote the next generation of legal professionals. We have a long and proud tradition of supporting our staff throughout their careers with us and encouraging and enabling them to progress to the level they aspire to attain.
We are delighted, therefore, to be able to offer a training contract to Jodie Mason, our Family Law Legal Secretary, giving her the opportunity to fulfil her childhood dream of becoming a solicitor.
Jodie is currently based at the firm's Neath office working in the family law department led by Senior Partner, Robert Williams. She will remain in this department, working closely with Robert, during the duration of her two-year training contract.
Jodie, a native of Llandovery, started with us as a Legal Secretary just over two and a half years ago, in July 2019. At that time, the 28-year-old was in the middle of studying a two-year, part-time course at Swansea University in Legal Practice and Advanced Drafting. This culminated in her attaining a Master of Laws (LLM) in 2020.
Prior to this, Jodie had spent four years working in hospitality, directly following completion of her Law Degree (LLB) at Aberystwyth University.
During her training, Jodie will be working within our highly respected Family Law department, which deals with issues arising out of divorce and the breakdown of relationships, as well as those concerning childcare. It has particular and well-tested expertise in handling 'high value' and financially complicated matters, often involving business assets and inherited wealth.
Jodie Mason, our latest Trainee Solicitor, said:
"I have wanted to become a solicitor since I was very young, so I'm thrilled to be given this training opportunity. I am really looking forward to continuing to work alongside one of the best in the legal field – Mr Robert Williams – who has over 50 years' experience. I am excited to learn as much as I can from him and the rest of the firm's highly experienced family law team.

"I am also eager to use and develop the skills I have gained from the Legal Practice Course, together with those I have learnt during my time here as a Legal Secretary."
Robert Williams, Senior Partner at Hutchinson Thomas, said:
"We are delighted to be able to offer this training contract to Jodie. Her enthusiasm to learn really shines through and it is obvious that becoming a fully qualified solicitor is her long-held ambition.

"We have a very experienced and highly regarded family law department, here at Hutchinson Thomas, and I'm sure she will learn a lot from the whole team. We are sure that with the required diligence, Jodie will make a success of her training, and we wish her every success in her future career."