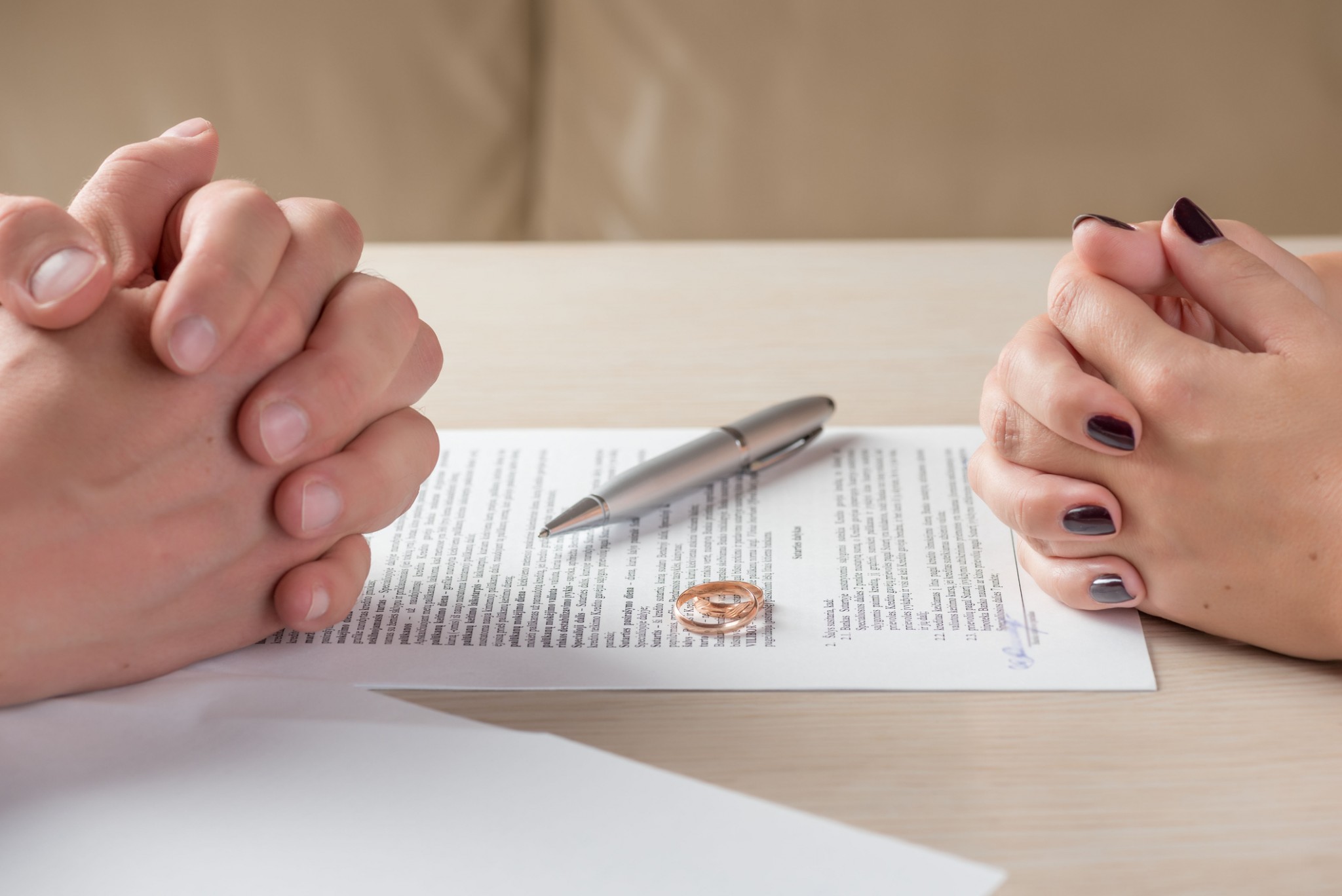 The subject of no fault divorce first registered on the political agenda back in 2015, when Conservative MP Richard Bacon presented the House of Commons with the No Fault Divorce Bill.
The Government announced in April 2019, that divorce laws would be changing and have recently confirmed that these changes will come into effect this autumn.
The idea behind these changes is to grant couples a divorce purely on the basis that their marriage has irretrievably broken down, without the need to attribute blame to either party.
The law currently states that, unless a couple has been living separately for at least two years, they can only get divorced if one person blames the other for the irretrievable breakdown of the marriage.
These 'blame-based' reasons can either be adultery or the more nuanced area of 'unreasonable behaviour'. In these instances, one party must gather examples of the other's wrongdoing and present this evidence to the court.
There are also three other reasons that are currently legally recognised as grounds for divorce: desertion – where one person has deserted the other without explanation for at least two years; a separation of two years or more that has been agreed by both parties; or five years separation if no such agreement was made.
This means that someone in the marriage has to be at 'fault', or the couple will need to have lived separately for a considerable length of time, in order for them to be granted a divorce.
Finally, after several delays, from April 2022 there will be no requirement to blame one person in order to get divorced, even if they don't meet the minimum separation time outlined above. Couples will also be able to file for divorce jointly, rather than as it currently stands – where one person needs to issue divorce proceedings against the other.
Another significant change under the new system is that it will no longer be possible to contest a divorce. Until the changes come into effect, one person must submit a divorce petition, citing their spouse's behaviour as the reason for the divorce, and their spouse is able to contest this. There will be no option to contest these reasons under the new no fault system.
It should be noted, however, that the no fault system has not been without its critics, with some feeling that by making the divorce process simpler it could be damaging to the sanctity of the institution of marriage. There have also been worries voiced that if divorce is made quicker and easier, couples may opt for divorce before first trying to save their marriage. It has even been suggested that – knowing how easy it will be to get divorced – some people may enter into marriage before giving it the full consideration it deserves.
To address these fears, a minimum timeframe of 20 weeks has been introduced to allow for a 'period of reflection' that will give couples an opportunity to carefully consider their marriage partnership and try to work through their differences before committing to the divorce.
These changes look set to make divorce more of an administrative process, rather than a court procedure, making it easier for couples to settle the terms of their divorce, without getting caught up in long-winded, acrimonious legal battles in the court room.
In cases where a couple has simply grown apart, or are separating amicably, the no fault system will also go some way to avoid the bad feeling, stress and pain that may result from one party having to be blamed for the divorce; thus, allowing people to move on with their lives without having to wait the minimum two years separation period before applying for a divorce.
However, many people find it cathartic to explain the reasons why their marriage has irretrievably broken down. Even when seeking the swift resolution of a 'no fault' divorce, there may be some who feel the need to highlight the issues that have culminated in the marriage breakdown.
Although parties will be discouraged from outlining the issues in written form, within a legal setting, it might be understandable to help them draw a line under that period of their lives and allow them to move on more successfully.
As such, it may take time for no fault divorce to be accepted by all those seeking to end their marriage, but it should mean that the parties involved are able to address other concerns – including division of assets and matters of childcare – at an earlier stage than they would otherwise have done under the current system.
Here at Hutchinson Thomas, our aim is always to achieve a timely and cost-effective outcome that is sympathetic to each individual client's needs. We have considerable experience and well-tested expertise in handling 'high value' and financially complicated divorces, often involving business assets and inherited wealth.
If your relationship has broken down and you need help and advice on reaching a settlement, contact Robert Williams, Senior Partner at Hutchinson Thomas on robert.williams@hutchinsonthomas.com or call 01639 640 152.