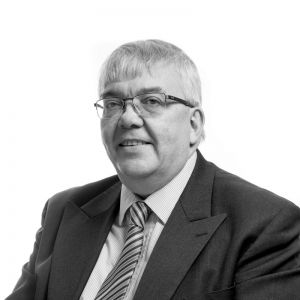 Partner Paul Bennett at Hutchinson Thomas, a law firm with offices based in Swansea and Neath, is celebrating being reaccredited to the Law Society Personal Injury Panel, making this achievement specifically special as it was just over 25 years ago Paul Bennett was first accredited.
Bennett has worked for Hutchinson Thomas for 28 years, and deals with personal injury and clinical negligence cases, but specialises in high value, catastrophic injury and damage claims.
Bennett has acted on behalf of clients who have suffered birth related injuries, resulting in substantial awards for future care and assistance. He has also handled a number of traumatic brain injury cases, which have been life changing for the client and have required significant consideration of the future needs of the client who is no longer able to work and who requires long-term care and financial security.
Commenting on his achievement, Bennett said:
"Having been an accredited Law Society Personal Injury Panel solicitor for just over 25 years, I have seen many changes in the claim process by which injured people are treated and who have suffered genuine and often serious physical and mental harm through no fault of their own.
"The ongoing policy by insurers and the government to undermine those who deserve to receive damages for their injuries and consequent losses, has been the reason for my determination to see that individuals are properly compensated. To do so means maintaining competence and adhering to good practice, all of which has been shaped by my fellowship of the Association of Personal Injury Lawyers and accreditation as a Law Society PI Panel member."
Robert Williams, senior partner at Hutchinson Thomas, comments:
"Paul is a well-respected and highly valued member of the Hutchinson Thomas team, and over the years we have been able to access the invaluable plethora of knowledge that Paul brings with him."