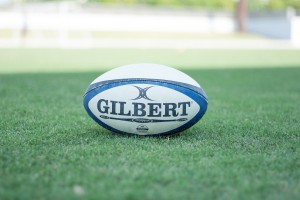 Rugby has a long-standing history at Hutchinson Thomas, with the Neath-based firm's founding partner Lewis Cobden Thomas making two appearances playing for Wales during the 1880s. His legacy was maintained at the firm, with Lewis' grandson Meyric Leslie Thomas OBE retiring as a consultant with Hutchinson Thomas in 2000. Meyric sadly passed away in 2013 at his home in Alderney, where he and his late wife had retired.
Meyric had given his son, Dr Peter Thomas, his great grandfather's Welsh rugby shirt from 1884/5. The shirt is now on display at the World Rugby Museum, Twickenham where is it being researched in greater detail. More information on this welsh heirloom can be found here
Rugby's place in Hutchinson Thomas' history proudly continues, with partners Robert Williams, Roger Morris, Simon Thomas and Rhian Williams all holding roles as judicial officers in rugby union at the highest level. They deal with rugby hearings arising out of red cards, citings and off-field misconduct from the Guinness Pro14, European Professional Championship Rugby (EPCR), 6Nations Rugby and World Rugby.
Robert Williams chaired the inquiry into the notorious case involving Harlequins, which became known as the Bloodgate inquiry. Roger Morris and Simon Thomas were two of the ten judicial officer appointees to the London 2015 Rugby World Cup from both hemispheres. Roger will also be one of the judicial officers at the Rugby World Cup in Japan later this year.
Hutchinson Thomas' partners' involvement as judicial officers is unpaid – they fulfil their roles because of the interest provided by this work, while allowing them to be at the cutting edge of the game.
Their impressive roles in rugby judiciary alongside their dedication to their specialist legal fields at Hutchinson Thomas serve as a proud reminder of the firm's root, which began with Lewis Cobden Thomas wearing the Welsh rugby jersey. His sporting and legal talents laid the foundation of what Hutchinson Thomas has become today – a proud Neath and Swansea-based firm of legal excellence with a love for its national sport.