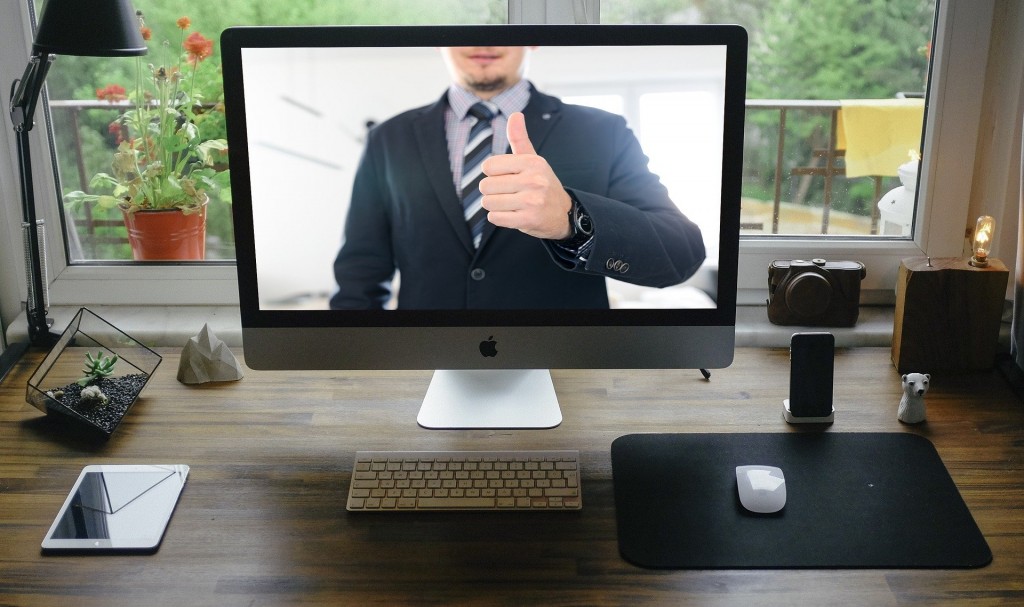 Many people have been working from home for some weeks now, and with government advice continuing to be to 'work from home if possible', Simon Thomas, partner at Hutchinson Thomas Solicitors, looks at what employers should be doing to ensure their home-located staff are working safely.   
It has now been several weeks since the UK Government mandated that all workers who could work from home should endeavour to do so. And even though certain workers in England have returned to their usual place of work, the advice for all regions of the UK remains to continue to home-locate workers – if at all possible.
In its initial phase (back in March), the rush for businesses to get their staff set up for home working may have meant that some employers were understandably scrabbling to do the best they could under extreme conditions – in order to maintain business continuity. Some may not have been able to take time to investigate what their full responsibilities were towards their home-located staff.
But, as the Health and Safety Executive states: as an employer, you have exactly the same health and safety responsibilities for home workers as for any other workers.
It may be tempting to argue that as an employer you have little ability to influence an employee's home environment, and in many respects this is true, but you must still make every reasonable effort to ensure that your staff avoid illness, injury or undue stress while undertaking work for your organisation.
So, what needs to be considered?
Firstly, it's important to ask whether the employee is working from home on a temporary or permanent basis. Under the current circumstances, which we all hope are indeed temporary, the risk of certain types of strain or injury as a result of long-term work in a poor environment are reduced. However, no one knows how long we will be advised to work from home (and it may be some time), so it's advisable to make sure you assess your home-located workforce as if they were working from home on a more permanent basis.
Put simply, as an employer, you should ask: how will you keep in touch with your staff? What work activity will they be doing and for how long? Can it be done safely at home? Do you need to put measures in place to protect them?
When workers are working alone, with no direct supervision, they may feel isolated, disconnected and abandoned and there is less likelihood of anyone being able to help them if things go wrong. By keeping in touch regularly, you will not only be able to assess your workers physical health, but also help avoid possible stress and mental health issues.
Many of those now working from home will be office workers using laptops or PCs. It's important to recognise that those using display screen equipment (DSE) are at some risk of potential injury (in the longer term), if their equipment is unsuitable or incorrectly adjusted. Just like in an office environment, an employer must do their best to ensure that all equipment provided is suitable and the workstation of the employee is in line with health and safety guidelines. Download a handy HSE approved checklist here.
It's also important for employees to understand that they should take regular breaks (at least five minutes every hour), allowing them to stretch out and change their eye focus. If employees do not have the correct furniture for working with DSE at home, an employer should either provide it or advise on alternative ways to maintain good posture and a comfortable work environment (e.g. supporting cushions). It is the employees' responsibility to ensure they follow your advice.
The idea of home working may seem less stressful than working in a frantic office environment. However, as well as many of the usual stress-related problems work can cause, home working can potentially introduce a different set of mental health issues. The whole set of circumstances we have been facing recently have been stressful enough, but add to that a potentially chaotic home environment (for example, where parents are attempting to home educate their children at the same time as continuing to work), or alternatively, staff members who may be in complete isolation bereft of the social benefits and support of managers and colleagues, and the potential for increased work-related stress is obvious.
Again, regular contact will help mitigate these potential issues becoming more serious. Addressing any issues home-workers may have early enough will avoid the problems growing and limit the potential of any legal disputes which may result.
It is advisable for all employers to put in place procedures to ensure that the physical and mental health of at-home workers is assessed and addressed if need be. It is also important to have an emergency point of contact which can be shared with staff in the event they need it.
If you are an employer with staff working from home or an employee who is home-locating and you want to know more about what your rights and responsibilities are, the employment law team here at Hutchinson Thomas are here to help. Please get in touch to find out more.
Contact Simon Thomas on 01639 645061 or Simon.thomas@hutchinsonthomas.com