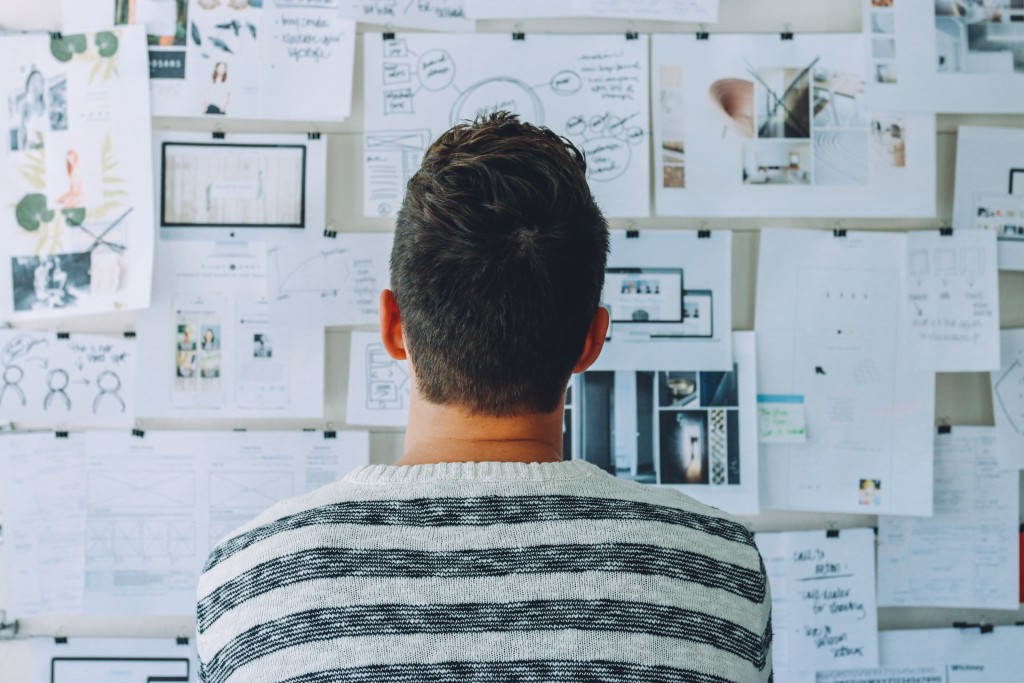 A lot of small businesses, charities and CICs start out without seeking proper professional advice, finding sample documents online, and hoping for the best.
While that entrepreneurial spirit is certainly something to be admired, not taking the time to talk with a commercial lawyer at this stage can potentially cause problems further down the road – and there are clear advantages to get legal advice from the get-go.
Here's some things you may want to think about:
Commercial Lawyers Have Seen Lots of Start-Ups and can offer useful advice
Your commercial lawyer will have sound, tested business experience, and will be able to give you objective advice, not only about the legal aspects of your business, but on the chances of success. This is particularly helpful when buying into someone else's business by way of a licence or franchise – they will be an extra pair of eyes looking out for any potential pitfalls and will make sure documentation is drafted in a way that protects you.
If you have a unique product, name or process, they will also be able to advise you on intellectual property and how to protect it.
Making Sure Your Business Name is Legal
You may be surprised to learn you can't call your business what you like. Before investing in any assets, you should do an online check against the register of companies at Companies House. This will enable you to find out if a name is available to register or has been registered by an existing company. You can't register a company with the same name as an existing company and you will also need to check that your proposed name does not match a registered trademark.
Your commercial lawyer fully understands what and how to do this, and will ensure your business starts on the right footing.
Advice on the Best Legal Structure for your business or charity
Should you start as a sole trader, a partnership, a limited company, a charity or a CIC? There are advantages and drawbacks to each of these options, but each has its own legal structure with different rights and responsibilities. A commercial lawyer will be able to talk you through the options and will be able to advise what is best in your particular situation.
Properly drafted documentation
Perhaps the biggest reason to see a commercial law solicitor is to ensure that your documentation is watertight, everything from company foundation documents to signing a Franchise Agreement all have pitfalls and clauses you may be unaware of. Your lawyer will act in your interests, ensuring your rights are protected. They can also explain your commitments in plain English.
It has to be said, with company formation documents, don't be tempted to just download 'model' templates from the internet. One such 'template' document available online for a CIC did not make any provision for removal of a Director, which would make it very sticky should a Director be behaving inappropriately – and this situation could prove expensive to resolve should problems arise.
Commercial lawyers have experience in handling situations when things go badly wrong – and for that reason, all of them will advise getting your documentation professionally drafted, planning for the unexpected and protecting their clients.
Acquiring Business Premises
A commercial lawyer will be aware of local issues, local rents and the pitfalls of signing a leasehold (and few businesses start off with premises they own outright). You can bet the lessor will have a good solicitor who won't be acting in your interests. By hiring your own, you level the playing field and can ensure your rights are protected. Even if you are trading from home, you will need to register your business address with HMRC.
Data Protection and Information Rights
If your business will be holding information on any individuals, including customers, employees or suppliers, (and yes, this applies to hairdressers and beauty therapists and anyone else you can think of!) the Data Protection Act requires you to ensure this information is held securely and GDPR rules govern how you can contact customers and prospects. Commercial lawyers will guide you through what applies to you.
Licences, Permits and financial regulations
Depending on the type of business you are setting up, you may require licences and/or permits in order to trade, and will also be aware of environmental regulations such as business waste (there are huge complexities these days which must be complied with). Your commercial law solicitor has the expertise to guide you.
Certain businesses will also have to comply with very specific licensing and financial regulations, such as finance and insurance businesses, estate agencies, taxi drivers, casinos, restaurants and so on. A commercial lawyer deals with these every day and will be able to advise you on what you need to do to start up and operate within the law. They can also advise on any insurances that your business will need.
Legally Employing Staff
While employment law is a separate speciality, most commercial law firms will also have an employment law expert. If starting with staff, getting advice is a must. In 2020, the complexity of regulations is massive and everything from hiring to firing, from maternity to retirement, is covered by strict rules. It's not only DOING the right thing – it's having the policies and procedures in place to PROVE you are doing the right thing. Again, a small outlay when you hire your first employee can save lots of hassle and expense later.
As your business grows, you may need to talk to your commercial lawyer more frequently, so it helps to build a relationship from the start. You'll thank them later.
For advice on what needs to be done when starting up a business, contact Darren Davies on 01792 439000 or email darren.davies@hutchinsonthomas.com