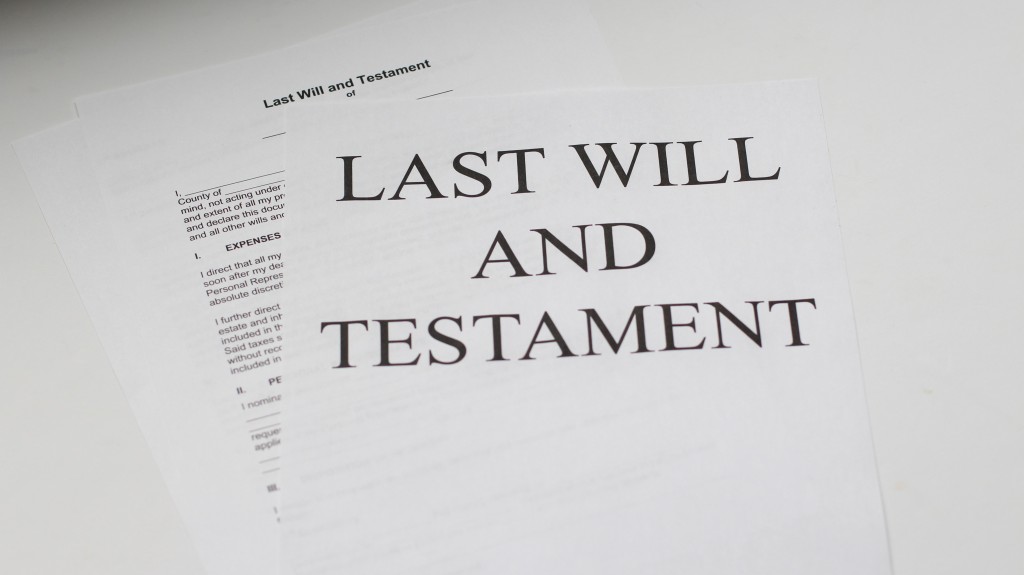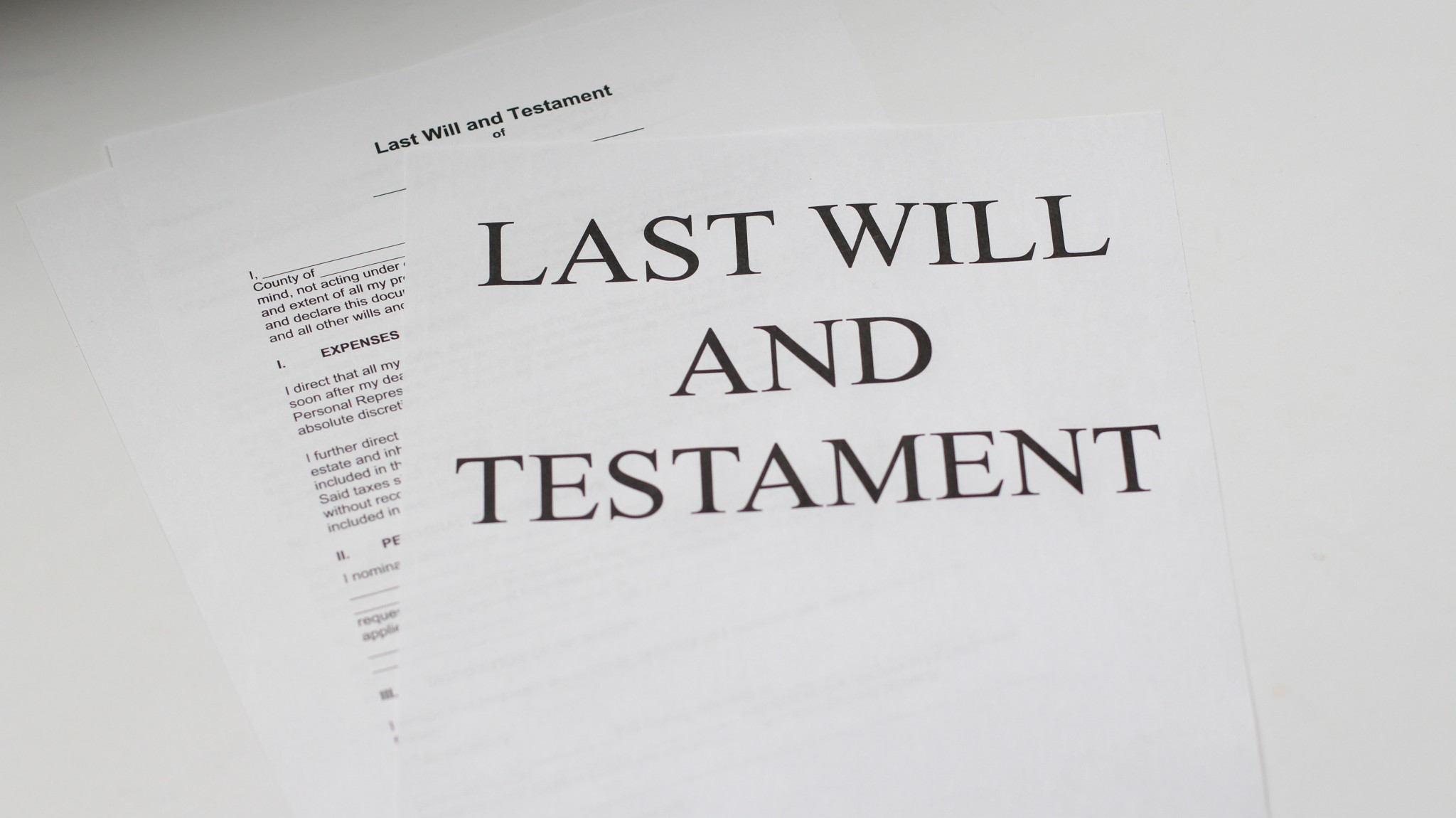 Many people put off making a will until later in life, not wanting to think about the topic when they are still relatively young and in good health. However, there are many good reasons for making a will earlier, ensuring your family and other loved ones are protected and your final wishes will be respected. Louise Williams, partner at Hutchinson Thomas, looks at the ten most important reasons for writing a legally binding 'Last Will and Testament'.
Making a will is important for everyone, not just for the elderly. It's the best way to have peace of mind that your loved ones will be included in your final wishes, and this applies whether you consider you have anything of great financial value or not.
There are several options available these days when it comes to making a will, including 'do-it-yourself' or using will writers who aren't necessarily qualified or regulated; but being guided through this by an experienced legal professional (ideally with a WIQS accreditation) is the only way you can be sure that you have covered everything necessary.
Our team at Hutchinson Thomas is not only experienced and qualified to write wills, but we also deal with all areas of probate, including contentious probate, so are used to dealing with all of the issues that can arise and, therefore, able to use our experience to avoid the pitfalls before they become a problem – leaving you confident that your final wishes will be respected and uncontested.
Here are the ten most important reasons why everyone should make a will.
1. Avoid intestacy
If someone dies without a will or if the will is not valid, they are said to have died 'intestate' and the rules of intestacy will apply to their estate. The rules of intestacy distribute the persons estate between different beneficiaries according to a fixed order of priority. This could result – if you're lucky – with you inheriting money or property from a distant relative. But if you view this from the opposite perspective, this is how someone you may not even know could profit from your estate ahead of those you cherish.
2. Provide for your partner
The intestacy law has existed for many years and is based on a somewhat traditional perception of the family. It's important to note that UK law does not yet recognise the premise of a 'common law spouse'. Even if you've spent many years with your partner, if you are not married or in a legally binding civil partnership, they could be left with nothing – not even the home they may have lived in for years – if the estate is shared according to the intestacy law.
3. Care for your young children
Wills don't only cover material or financial considerations. They can also define other arrangements, such as the custody of your children. It is often a difficult topic to think about – and is avoided by many younger, or otherwise healthy parents – but if you have a family, you will want to make sure your children are cared for in the event of your death. Our experienced team will handle this with the utmost sensitivity and give you advice on what you need to consider as well as how to write this section of the will.
4. Care for other loved ones
The intestacy law does not consider any stepchildren or foster children as beneficiaries if they are not legally adopted. In order for you to be able to choose who should benefit from your estate, it is essential that you make a will. When making a will, you can also define who can continue to live in your home following your death. Without this inclusion, your partner and children may be forced to leave their home if someone else is entitled to even a part of it and they cannot come to a mutually agreeable solution.
It's important to note that everyone's circumstances are different and that they can change from time to time. If, for instance, one of your intended beneficiaries is going through financial difficulties, is in receipt of means-tested benefits, or is in the process of going through a divorce, it is prudent to consider whether it is a good idea for them to benefit in your will after all. You can always amend your will to reinstate them if you know their circumstances have changed. At Hutchinson Thomas, we have the experience and sensitivity to make sure that – whatever your circumstances – your affairs are dealt with as efficiently as possible for you and your loved ones.
5. Provide for your pet
For many people, their pets are much loved and valued companions. In your will, you can make provision for your pet, and can even appoint a guardian for them in the same way as you can for your young children. In both cases, it's best to discuss this seriously with the proposed guardian to ensure they are willing to take on the responsibility. You can also leave a share of your estate in a simple trust to be used for the care of your pets, with trustees appointed to manage the fund.
6. Receive or withhold medical treatment
You can stipulate in your will any wishes regarding your own medical treatment if you become too ill to communicate – this is called a living will. To be able to respect your wishes, a living will should be considered and written very carefully, which requires expert legal advice.
7. Minimise inheritance tax
Many people don't consider the Inheritance tax that will need to be paid from their estate following their death, wrongly assuming that your nearest and dearest will get everything. Inheritance tax is calculated not only on the value of your estate but also who you leave it to. Property left to your spouse is automatically exempt from inheritance tax, and property left to your children or grandchildren can generate a lower inheritance tax bill. Your legal advisor will be able to explain this fully and ensure the will is worded properly to maximise these reliefs ensuring more goes to the people you want it to go to.
8. Protecting property
If you own and rent out an additional property, and you don't want the residents to be potentially made homeless if you pass away, you can give them a right to reside or even leave part of the property to them. You can also stipulate other things regarding your property, including its continued usage, so it's best to speak to an experienced lawyer who can guide you through writing this section if it applies to you.
9. Avoid family disputes
Avoiding disputes and animosity within families is an important consideration for writing a will. Unfortunately, sharing out an estate often causes disputes between loved ones or other beneficiaries, particularly when it is done without the presence of a legal will and people's emotions are in turmoil following a death. A carefully considered and coherent will, compiled and read by experienced legal professionals will go some way to avoiding possible disputes.
10. Donate to charity
Many people want to support one or more charities with all or, more commonly, part of their estate. It's important to remember that you're entitled to leave your estate to whoever you like. So, if you have a cause that is particularly close to your heart, you can include it as a beneficiary in your will and define what share it gets.
Here at Hutchinson Thomas, we prepare wills every day, dealing with every conceivable family circumstance. All our team have WIQS accreditation and three are full STEP (Society for Trusts and Estates Practitioners) members, so you know you are in experienced, qualified hands.
If you have not made a will or think you need to change the will you already have, our expertise and practical approach can help you have peace of mind.
If you would like more information on making a will, or advice on any issues relating to wills, trusts or probate, contact Louise Williams on 01639 640153 or email louise.williams@hutchinsonthomas.com