Here at Hutchinson Thomas, we are pleased to announce that three of our much-valued members of staff – Sandra Pickering, Ros Street, and Christopher Edwards – have been appointed as Partners. The promotion of Sandra and Ros is also significant as they become the first non-solicitor fee earner Partners in the firm's history.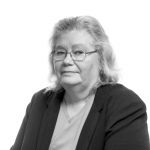 Sandra started working with us in 2001, so will be celebrating 20 years with Hutchinson Thomas in July this year. Her training started at Portsmouth Polytechnic in 1978, before moving on to attend the business studies department in Bournemouth and Poole College of Further Education between 1981 and 1982. She then went on to complete her Legal Executive qualifications while working full-time, via distance learning.
Sandra originally started her career within the legal field as a secretary at Collins Woods & Vaughan Jones, which, following mergers, later became Morgan Cole. After her qualification in 1992, Sandra transferred to a position of Legal Executive within the firm.
Working within our Probate department, Sandra is a qualified Chartered Fellow of the Institute of Legal Executives, and her areas of expertise are probate, wills, and lasting powers of attorney. Her workload is varied – something which Sandra says she particularly enjoys about the job.
Our Chartered Legal Executive and recently appointed Partner, Sandra Pickering, said:
"The varied nature of the cases we deal with is part of what makes the job so enjoyable; every case is different, and it is very rewarding to know that, in many cases, we are also helping people through a very difficult time.
"During my time at Hutchinson Thomas, the firm has always enabled me to keep up to date with the changes affecting the law in my area of practice by facilitating the necessary training. It's also great to be able to share knowledge and experience as a team, and as colleagues we often discuss difficult cases together, so that we can get the best outcomes for our clients."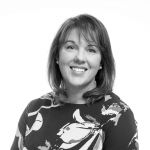 Our second staff member to be promoted to Partner – Legal Executive, Ros Street – has been with us here at Hutchinson Thomas for 25 years, after joining us from T G Jones & Associates. Ros gained her qualifications at Swansea College and via ILEX distance learning through the University of Westminster.
Working as a legal secretary when she first joined us, Ros transferred to the position of legal executive, within our property department. Her specialist area is that of residential conveyancing. Ros says that the things she enjoys most about her job are the contact she has with her clients, and the satisfaction that comes with helping people to move to their dream home.
Speaking about how her career has progressed at Hutchinson Thomas, Legal Executive and recently appointed Partner, Ros Street, said:
"I was approached as a secretary and asked if I would like to progress my career to fee earner. I grasped the opportunity even though my children were 4 and 1 (now 25 and 22) at the time. Through part-time ILEX distanced learning – whilst working full time – I became a Fellow of the Chartered Institute of Legal Executives after 4 years. I have been mentored by some of our most experienced solicitors, past and present, and supported at every stage of my career.
"After 23 years working at our Neath office, I moved to the Swansea office 2 years ago to forge a path into the Swansea property market – just 6 months before the Covid pandemic. This has been a very successful move, despite the lockdown, and I am looking forward to the future. It is a huge step forward for Hutchinson Thomas to appoint its first non-solicitor fee earners as Partners. I am immensely proud of what I have achieved and grateful that I work for a firm that has stood behind me at every step of the way."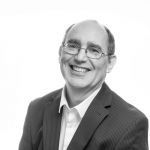 Christopher Edwards is the third member of our team to recently be promoted to Partner within the firm.
Chris studied law at Cardiff University, and began practicing law in 1994, working for various practices in Port Talbot, Caerphilly, and Cardiff – including some of the large, well-established firms, such as Howells and Loosemores.
Over the years, Chris has acquired extensive experience in all areas of property related work and gathered a loyal following of clients and mortgage brokers from all over South Wales, who continue to keep him busy with their instructions.
Chris joined Hutchinson Thomas in 2014, and works within our property department, covering a wide and varied caseload which includes residential conveyancing, commercial property, leasehold, and freehold transactions. His specialities also include acting for developers, as well as some of the more unusual areas of property law, such as claims for adverse possession of land.
Explaining his continued enthusiasm for his work, Chris Edwards, new Partner at Hutchinson Thomas, said:
"Each area of work brings its own challenges, from the demands of trying to manage a chain of conveyancing transactions, particularly during the recent pandemic where the focus upon the speed of transaction can increase the anxiety levels of all concerned, to the more intricate commercial leases, where the ability to negotiate and have an eye for detail can be as important.
"These also bring their own rewards when a transaction comes to a successful conclusion. I enjoy the relationship I get with clients and get a real sense of satisfaction when I am able to get them to where they want to be, hopefully, without too much hassle.
"I also try to take a bit of time to explain the background behind the some of the legal rules and processes involved, which, for the main part, I have found has been appreciated."
On becoming a Partner at the firm, Chris added:
"Being able to bring my own ideas and experience and energy to the firm is something I am very much looking forward to in my new role. I can, hopefully, add something positive to an already well established and well-run legal practice."