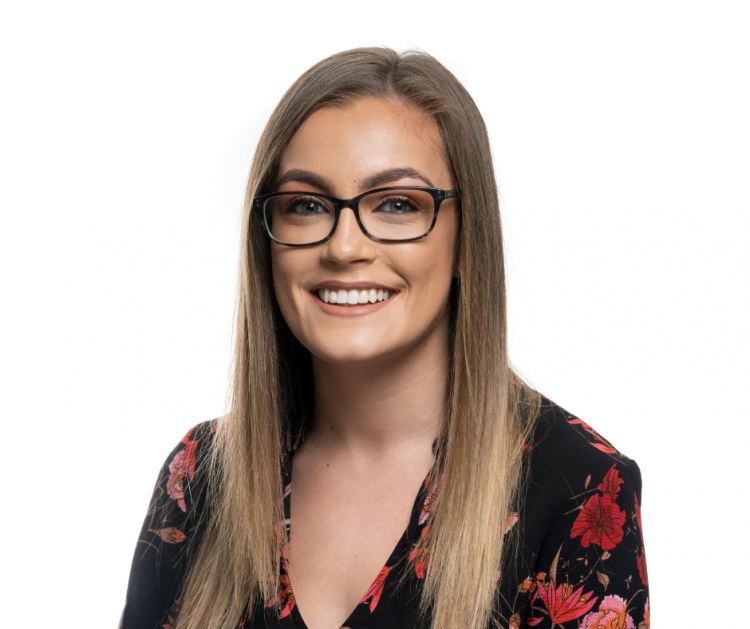 Here at Hutchinson Thomas, we are very privileged to have the opportunity to encourage, train and promote the next generation of legal professionals. We're delighted, therefore, to be able to offer our trainee solicitor, Ellie Curnock, a full position as solicitor within the Hutchinson Thomas Childcare team upon completion of her training. Her appointment to this role reflects the expertise Ellie has been developing since joining the Childcare department as a paralegal in October 2018.
Prior to joining Hutchinson Thomas, Ellie undertook her law degree at the University of the West of England before moving back to Swansea to complete her Post Graduate Diploma in Legal Practice and her Master's degree at Swansea University. Upon completion of her studies, she joined Hutchinson Thomas as a paralegal, performing so well that the firm was very happy to offer her a training contract.
During her training, Ellie has worked on some very complex cases, including a case which was considered by the High Court to be one of the most difficult and complex cases it has ever seen. She is looking forward to continuing to build her experience at Hutchinson Thomas and is due to qualify and take up her new position in April 2021.
Ellie said: "The appeal of this area of law for me is that it is academically challenging when I work on complex cases. It can be challenging in terms of my forensic ability to check detail, and sometimes it is challenging in terms of the difficult nature of the work and the upset of the people involved in particular, parents whose children are the subject of proceedings.
"Within the family department, we deal with children act matters including public law, where we represent parents, grandparents and children through their Guardian. This involves us dealing with cases which are complex in nature, and we have recently worked on numerous complex cases including one that was considered by the High Court as one of the most difficult and complex cases it had ever seen."
Usually, a training contract is 24 months long, however, Ellie had already acquired six months working as a paralegal within the firm prior to being given the training contract, so she was able to complete her training in 18 months.
Ellie's training involved shadowing Debbie Richards, the partner at Hutchinson Thomas responsible for Ellie's training contract, at court hearings and client conferences. Ellie was also able to accompany Debbie attending advocates meetings and meetings with clients, ultimately taking on more responsibility herself drafting court documents and advising clients.
On the support given by Hutchinson Thomas during her training, Ellie said: "I have been very fortunate to receive the best quality of training and experience from my supervisor Debbie Richards. I have been very lucky to have worked on some very complex cases and to have had experience of attending court, which has enabled me to have a greater understanding
of the court process. I have also benefited greatly from the opportunity to observe numerous hearings and to meet various members of the legal profession."
Debbie Richards, Childcare Team Partner and Ellie's mentor, said:
"We're delighted to be able to offer Ellie a place on the Childcare team as a fully qualified solicitor upon completion of her training. During her time with us, she has impressed us all with her intelligence, commitment and knowledge, as well as her ability to handle complex and challenging cases. Ellie's appointment is again testament to our aim, here at Hutchinson Thomas, to train and recruit the very best talent, so that we can continue to provide the high quality of service on which we have built our reputation."