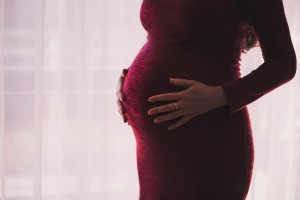 A recent employment tribunal ruling has highlighted the cautiousness needed when dismissing a pregnant woman from employment, as well as the need to consider workers' rights under Working Time Regulations.
Background to the case
Peart v Care Preference Limited involved a care assistant, Peart (the claimant) from Middlesbrough, who was dismissed from her role with Care Preference (the respondent) after seeking to opt out of a 48-hour-plus week because she was pregnant.
Peart, along with other care assistants, often needed to work 'on call' shifts over their usual hours to cover other staff members. The care assistants at Care Preference therefore had to agree to opt out of the 48-hour maximum week.
Peart was told by Care Preference's managing director that she may be required to undertake additional shifts due to another staff member resigning. Because of childcare arrangements, Peart responded by saying she would be unable to do so. She requested to be removed from on-call duties as she was unhappy with the number of hours she was being asked to work.
Following advice from her GP, Peart took sickness absence and fulfilled Care Preference's policy of giving more than 24 hours' notice ahead of her shift. Peart also informed her managing director that Acas had advised her that it was illegal for a pregnant woman to work over 48 hours in a week and that due to her change in circumstances, she requested for her former agreement to work over 48 hours within the same week to be withdrawn.
During her absence from work, Peart was invited to a meeting to discuss the arising issues regarding the failure to attend on-call duties and failing to follow procedure for enacting sickness. Peart's access to the system that enabled her to view her shifts was revoked and when she questioned her managing director about this, she was informed she has been suspended and was later dismissed without notice pay.
The tribunal ruling
Upon taking her case to the tribunal, it was ruled that Peart was unfairly dismissed, with the main reason for her dismissal being her declaration of her statutory rights under the Working Time Regulations. It was also found that Peart's pregnancy and her refusal to work more hours were indivisible and as such the pregnancy was an effective cause of her dismissal. Peart's complaint that her dismissal was unfavourable treatment because of her pregnancy therefore succeeded.
The tribunal ordered Care Preference to pay Peart nearly £36,000 in compensation for unfair dismissal and injury to feelings.
Simon Thomas, partner specialising in employment law at Hutchinson Thomas, said:
"There is often risk associated with the dismissal of an employee, particularly a pregnant woman, so employers should always approach such situations with a thorough procedural process and careful consideration. This can involve open discussions between employers and employees, as well as the reviewing of risk assessment and medical information requirements.
"For employers in industries such as care, which can depend on employees working beyond 48 hours per week, it would be worth considering having contingency plans in place if an employee, as in this case, should want to reverse their agreement to work those hours. They have a legal right to do so under Working Time Regulations."
For more information on employment law matters, contact Simon Thomas on 01639 640164 or email simon.thomas@hutchinsonthomas.com