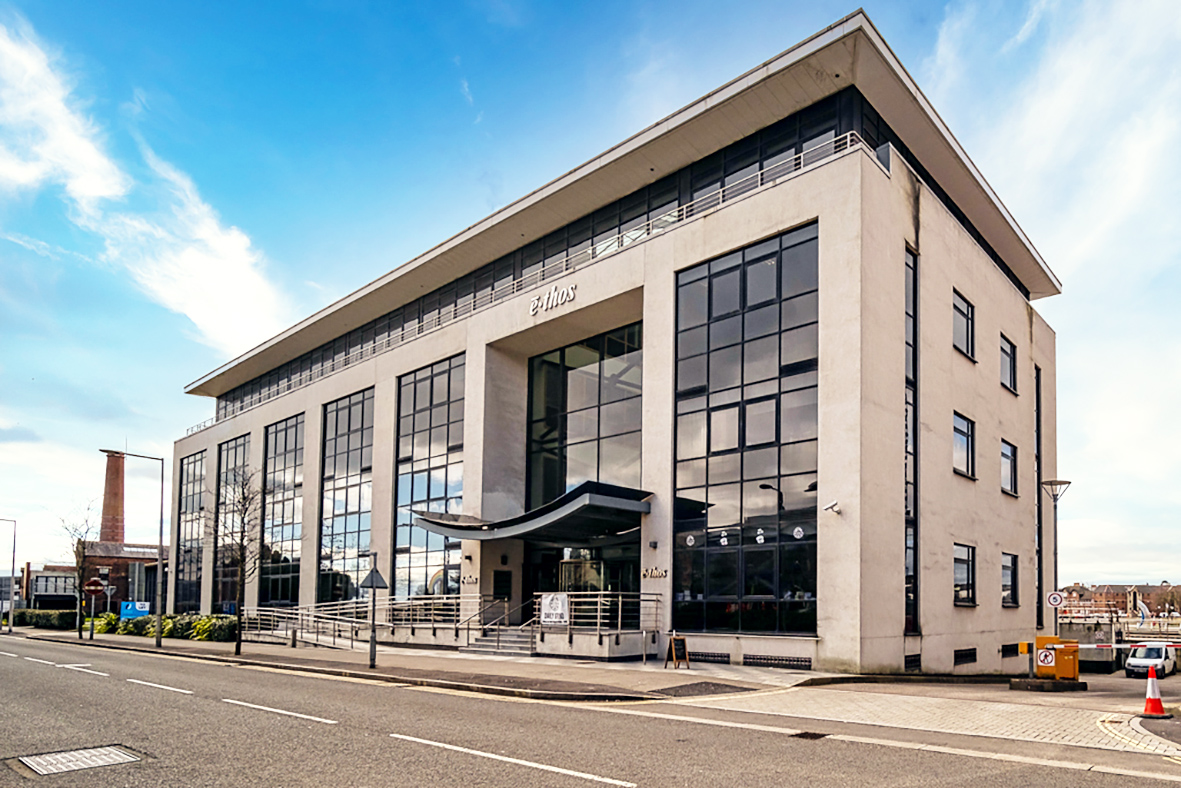 We are always delighted to have the opportunity to encourage, support and train the next generation of legal professionals. Recognising the potential of eager and hardworking individuals, it is incredibly rewarding to be able to help them to achieve often long-held goals of working within the legal profession and becoming fully qualified in their chosen field.
We feel very fortunate, therefore, to have welcomed three new team members into our ranks over recent months, as we continue to expand our workforce and offering.
Charlotte Lewis joined our conveyancing department at the start of October as a Legal Executive to work with partners Huw Jones and Ros Street. Charlotte comes to us recently qualified, having completed her four and a half years training.
Prior to embarking on a legal career, Charlotte managed a restaurant on Wind Street in Swansea City Centre and helped her parents run their public house, before going back to university to study her law degree. Conveyancing was the area of law that attracted her most from the start, as she explained: "Conveyancing is the area that really interested me, as carrying out transactions which revolve around property combines my loves of law, architecture and history. The support I have received from the Hutchinson Thomas Swansea office since I started has been wonderful. Everyone is so friendly!"
Another new staff member is Nia Maggs, who we were delighted to be able to offer a training contract in August this year. Nia is now a Trainee Solicitor working in our personal injury department with partner Paul Bennett.
Nia studied for a degree in Law and Criminology before going on to complete the Legal Practice Course combined with a Masters in Law at Cardiff University. Nia then worked as a Paralegal in a Specialist Claims Department before obtaining her training contract with us, here at Hutchinson Thomas, within our personal injury/clinical negligence team.
Nia is due to qualify in February 2024, following 18 months training. During this time, she will work closely with Paul and the team, and – as with all trainee solicitors – will also be required to complete the Professional Skills Course. To date, she has completed two of the six required modules.
Becoming a solicitor has been a long-held ambition for Nia, with personal injury law being of specific interest, as she explained: "A career in law is intellectually challenging and I enjoy communicating with our clients and the other parties involved to progress the case and reach a settlement.
"Personal injury is extremely rewarding as we represent individuals dealing with serious, potentially life-altering injuries and help them recover the compensation they deserve. Personal injury law also offers the chance to work with a wide variety of people, such as medical practitioners and various experts in their fields."
Our third most recent team member is Amy Staples. Amy joined us in September 2022 as a Trainee Solicitor working in our property department alongside partner Huw Jones. She graduated from Swansea University with an LLB Law Degree in 2011, followed by a subsequent graduation from the University of London with her LPC in 2017. Amy also has many years' experience working in residential conveyancing, having worked for a number of local law firms over the preceding 10 years.
Amy is due to qualify in March 2024, following her 18 months training. This will involve working for other fee earners, assisting on various transactions, and undertaking the obligatory Professional Skills Course.
Amy has wanted to work in the legal profession since first undertaking her studies, as she explained: "I have always wanted to work in the legal profession, since I studied law at collage. I have always enjoyed working with clients; it is always interesting, as you can experience a range of different characters who require assistance in a variety of situations. Property can be quite complicated at times, and I enjoy being able to break down a problem and explain it in a way that clients can understand.
"Everyone has been very welcoming at Hutchinson Thomas, and I have received support from many staff members. It is always difficult starting somewhere new; however, with the support of the staff here, I feel like I have been here for longer than I actually have."