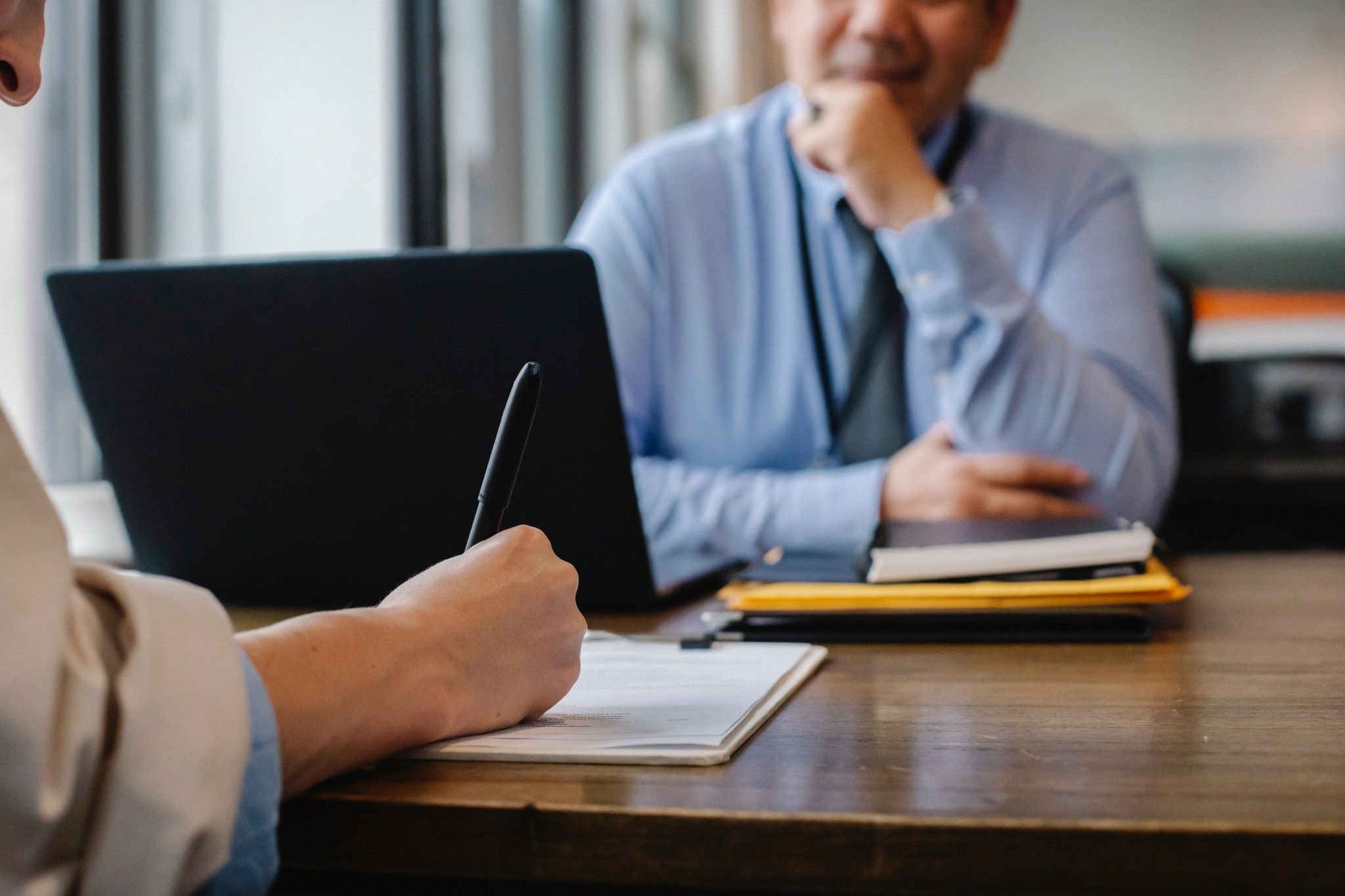 An employment contract is a written agreement between an employer and an employee, outlining the roles and responsibilities that exist within the working relationship. In its most basic form, it will cover the employment conditions, rights, responsibilities and duties. These are the 'terms' of the contract. This is a legal requirement in the UK, and if an employer doesn't have compliant employment contracts in place for all its staff, it could potentially face legal issues in future.
To comply with the Employment Rights Act 1996, all employees should be issued with a statement of the main terms and conditions of employment on day one of their employment. This should be in written form – though it can be electronic, via email – and should include information on the employment start date, pay/salary, sick pay entitlement, holiday entitlement and notice period. However, this is the bare minimum required.
This 'statement of terms' should then be backed up within two months with additional information on things such as pension entitlement, disciplinary procedures, and collective agreements with staff associations or trade unions. A comprehensive employment contract allows an employer to specify an employee's duties and responsibilities, making it easy for an employee to understand exactly what is expected of them and what they will get in return.
What should the employment contract cover?
The names of both parties
All contracts should state the employer organisation's details and the employee's full name and address.
Job title
This will state the title of the employee's job: the area of work they are involved with and an explanation of what level of responsibility they hold, i.e., Human Resources Manager, or Operations Director. Though this is usually the same as the title in any advert for the vacancy, it may be adapted based on what the employer and employee agree is most appropriate.
Description of duties
This should give a full list of all the duties and responsibilities the employee will be expected to undertake during the scope of their work. Under Section 1 of the Employment Rights Act 1996, all employee contracts must set out the main terms of the contract in a separate schedule. This is so that the employee (and the employer) can easily refer to this schedule when they wish to remind themselves of the main terms.
Start date
In most cases this is straightforward and will state the first day of paid work for the employee under the terms of the contract. This is day one and all future entitlements are calculated from this date – i.e., various rights to pensions, increased holiday entitlement, pay reviews etc.
However, there are exceptions to this, as in cases where an organisation has been taken over by a new employer, and a new contract may be issued though the rights of the employee will carry over onto the new start date. In instances like this it is vital legal advice is taken.
Workplace
This specifies the location where the employee will be expected to work; however, it usually allows the employer some flexibility over other locations in future (within certain parameters). Increasingly, it can include remote or hybrid working patterns, and this is something employers should consider updating in their employment contracts and company handbooks, in light of the changes to many workplaces which have come about following the Covid pandemic.
Hours of work
This specifies the number of hours an employee is expected to work during a week. It may also prescribe the times which the employee is expected to work them, for example, 9am – 5pm Monday – Friday. There is often some flexibility in these agreements; however, the hours cannot exceed 48 in any given week, as specified by the Working Time Regulations, unless the employee has signed a voluntary opt-out agreement.
Salary
This details the employee's gross salary before tax, national insurance, and any other deductions or overtime or bonus payments are made. It should also specify when the payments will be made.
Holiday entitlement
This will state when the holiday year runs from and how many days leave an employee is entitled to – often calculated pro rata. It may stipulate dates which the employee must take holidays, i.e., bank holidays, Christmas period. It can also stipulate which dates employees should refrain from taking holidays. In addition, it should provide further details about rolling holiday entitlement over into a new year, and/or unpaid leave.
Probationary period
An employer can specify the length of a trial period for the employee, with the option of a short notice period within which the employer can terminate the employment. This can sometimes be extended beyond the duration stipulated.
Regular assessments
This will state the frequency of workplace assessments by the employer of the employee, where work progress and other factors may be discussed.
Deductions and expenses
There may be clauses which detail when an employee can claim work-related expenses from their employer, for example, fuel costs for travelling. There could also be a clause which includes instances when deductions can be made from an employee's salary. Both of these clauses should be carefully reviewed by the employee before signing the contract, so they understand exactly what they will have to pay for themselves.
Sickness leave
This will state when the employee must inform the employer of sickness resulting in them not being able to work, and how they inform them. It will also state when a doctor's certificate is needed, and whether the employee will receive statutory or contractual sick pay. The terms may vary depending on whether the sickness is short or long term, and this should be stated in the company handbook.
Notice period
This will state the amount of notice the employee will be expected to give their employer when leaving their employment and vice versa. This may also include a detailed list of actions that constitute gross misconduct, allowing the employer to dismiss the employee without giving full notice.
The employment contract should also include subjects like grievance and disciplinary procedures, the company's retirement policy, restrictive covenants (for senior staff), and other company policies regarding inclusion and discrimination, its disability policy, modern slavery policy and general terms.
Though most organisations will spend time getting their contracts right for new starters, many forget to review and update contracts for existing employees when their roles change, if they get a promotion, the location of the place of work changes, or there are changes to employment law. It might even be necessary to update contracts when the products or services the company provides change, with those changes reflected in the employees' hours of work and description of duties.
If you want to change the contractual terms of an existing employee, you need to follow correct procedure, ideally drawing on legal advice. Get it wrong, and it could be considered a breach of contract and lead to a tribunal. Also, be aware that varying contractual terms generally requires agreement from the employee.
A contract of employment is a legally binding document that can save you a lot of trouble if it is drawn up correctly. If you need help creating contracts, don't hesitate to get in touch with our employment team, we will be happy to help. Contact Simon Thomas on 01792 439 000 / 01639 640 150 or Simon.thomas@hutchinsonthomas.com