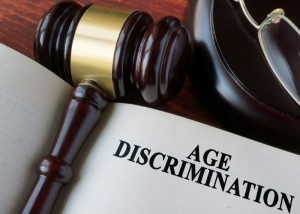 An 88-year-old woman has brought a case of unfair dismissal against an NHS trust, making her the oldest person to bring an age discrimination case in the UK.
Eileen Jolly, an NHS secretary at Royal Berkshire Hospital, had her employment terminated in January 2017 on the grounds that she had failed to upload patient details to a patient record database, resulting in 14 women having to wait a year longer for breast reconstruction surgery.
The hospital said she had lost her job due on grounds of capability and because of a "catastrophic failure".
Mrs Jolly argued that she had not been given training on how to use the patient record system and that she had kept a hard copy of the waiting list.
Her boss, breast surgeon Brendan Smith, said that she was a "reliable and meticulous" employee. Her barrister argued that Mrs Jolly's managers were guilty of "insidious stereotyping about elderly people. They had made a decision that they could not retrain her and it was because of her age and disability. She was treated callously after a 25-year career and suffered greatly."
Mrs Jolly was especially upset by a comment from a colleague in the internal report on her sacking, which said: "It was always a concern that you could walk in and find Eileen dead on the floor."
She brought claims of unfair dismissal, age discrimination and disability discrimination. The NHS trust conceded unfair dismissal as it had failed to give her an opportunity to appeal their decision.
Simon Thomas, Partner, Hutchinson Thomas, said:
"This case demonstrates how important it is for employers to follow correct procedure when it comes to discipline issues and dismissal. Mrs Jolly argued that her employer did not give her the training she needed in order to use the patient database, and that comments in the internal report indicated a bias against her because of her age, while her barrister made the case for her employer having decided not to retrain her due to her age and disability.
"Mrs Jolly had hoped to continue working until she was at least 90 and suffered a great deal of distress because of how this situation was handled. Both the employer and Mrs Jolly could have had better outcomes if proper procedure had been followed and appropriate considerations made."