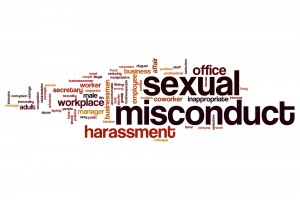 Senior partner dismissed and fined after drunken sexual behaviour with colleague
A recent high-profile employment law case could prompt more businesses to adopt policies on how their staff should behave when drinking with colleagues, even when off the work premises.
An accusation of sexual misconduct against a former partner at Freshfields Bruckhaus Deringer was proven by the Solicitors Disciplinary Tribunal on October 7 after a seven-day hearing.
Ryan Beckwith, the former partner in question, was fined £35,000 and ordered to pay £200,000 in costs.
The case related to Beckwith's sexual activity with a junior female colleague on occasions when alcohol was being consumed. The tribunal found that Beckwith knew the woman was heavily intoxicated, and also knew that his behaviour was not appropriate.
The first incident happened one evening in July 2016, after drinks at a pub near the firm's offices, when it was alleged that Beckwith kissed or attempted to kiss the woman while he was in a position of authority. This allegation was found unproven. The Solicitors Regulation Authority also alleged that several weeks later, Beckwith engaged in sexual conduct he ought to have known was unwelcome, and that he also ought to have known his colleague's judgement was impaired due to intoxication. Beckwith had denied the allegations.
In a statement following the tribunal, Freshfields confirmed that Beckwith had resigned as a partner with immediate effect, having been on indefinite leave for some time.
Freshfields' senior partner Edward Braham said:
"The firm takes all complaints extremely seriously. We want a culture that is welcoming and allows our people to flourish, and we work hard to achieve that. We are running a firm-wide programme to ensure our values and behaviours are consistently experienced across the firm, and I am confident that we will continue to achieve change where it is needed."
Simon Thomas, partner at Hutchinson Thomas, commented:
"This case highlights an issue that a growing number of businesses – not just law firms – are starting to take seriously: the consumption of alcohol among colleagues. A growing number of businesses are circulating advice on how staff should behave in such situations, especially with the Christmas party season looming. This particular case relates to behaviour among colleagues outside the workplace and it highlights that even when off the premises, certain boundaries still need to exist. When alcohol is consumed, those boundaries can be blurred, but suitable advice and training could make situations such as this less likely to occur."
For more information on employment law matters, contact Simon Thomas on 01639 640164 or email simon.thomas@hutchinsonthomas.com