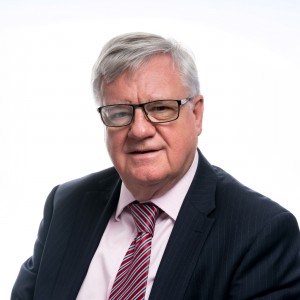 The distressing process of going through a divorce may be about to get a little easier – if a pilot scheme being trialed by a Welsh law firm that would mean the entire process could be conducted online is successful.
Hutchinson Thomas, which has offices in Neath and Swansea, has been selected as one of the first law firms in Wales to trial a new pilot scheme whereby all stages of a divorce can be completed electronically via Her Majesty's Courts and Tribunals Service (HMCTS) portal.
This new pilot scheme represents the latest stage of a phased implementation of online divorce. In 2018, a number of stages of the process were trialed online. Now, the idea is that every stage of the process from the divorce petition itself through to the decree absolute will be able to be completed online.
The portal will now allow documents such as marriage certificates to be uploaded and there will also be an option to pay the fees associated with the divorce online.
The Ministry of Justice has stressed that the project should eventually deliver an end to end service for individuals and/or their legal representatives wishing to make an application to legally end their marriage or civil partnership and resolve associated financial issues.
It has said that digital working will allow it to employ validation, process automation, bulk scanning and printing, which will reform the administration process, making it easier and quicker to use. But it has also stressed that the same level of judicial scrutiny will apply.
Robert Williams, senior partner at Hutchinson Thomas and a specialist in divorce, said:
"This is an exciting development for the family courts more generally as we move towards a more efficient digital service, following the trend that has occurred in the civil courts for several years. This latest pilot scheme takes the logic of making the divorce process less cumbersome to its logical conclusion without losing any of the judicial oversight that has always applied to the process.
"As such, Hutchinson Thomas are delighted to have been selected as one of the first firms in Wales to participate in this trial. We pride ourselves on always remaining at the forefront of developments, and the use of technology to make the legal process more efficient and faster will be welcomed by all parties. Although the validation is just as rigorous, we noticed that the paperwork is being processed within days now, as opposed to weeks.
"We look forward to working with HMCTS to bring our expertise and knowledge to bear on this system and feedback on what is required of the online platform and what, if anything, may need to be tweaked before its full rollout. We know that some clients can suffer from long and unnecessary delays when going through the process, something this should help solve. This is an exciting time for this area of law and we are proud to be a part of it."