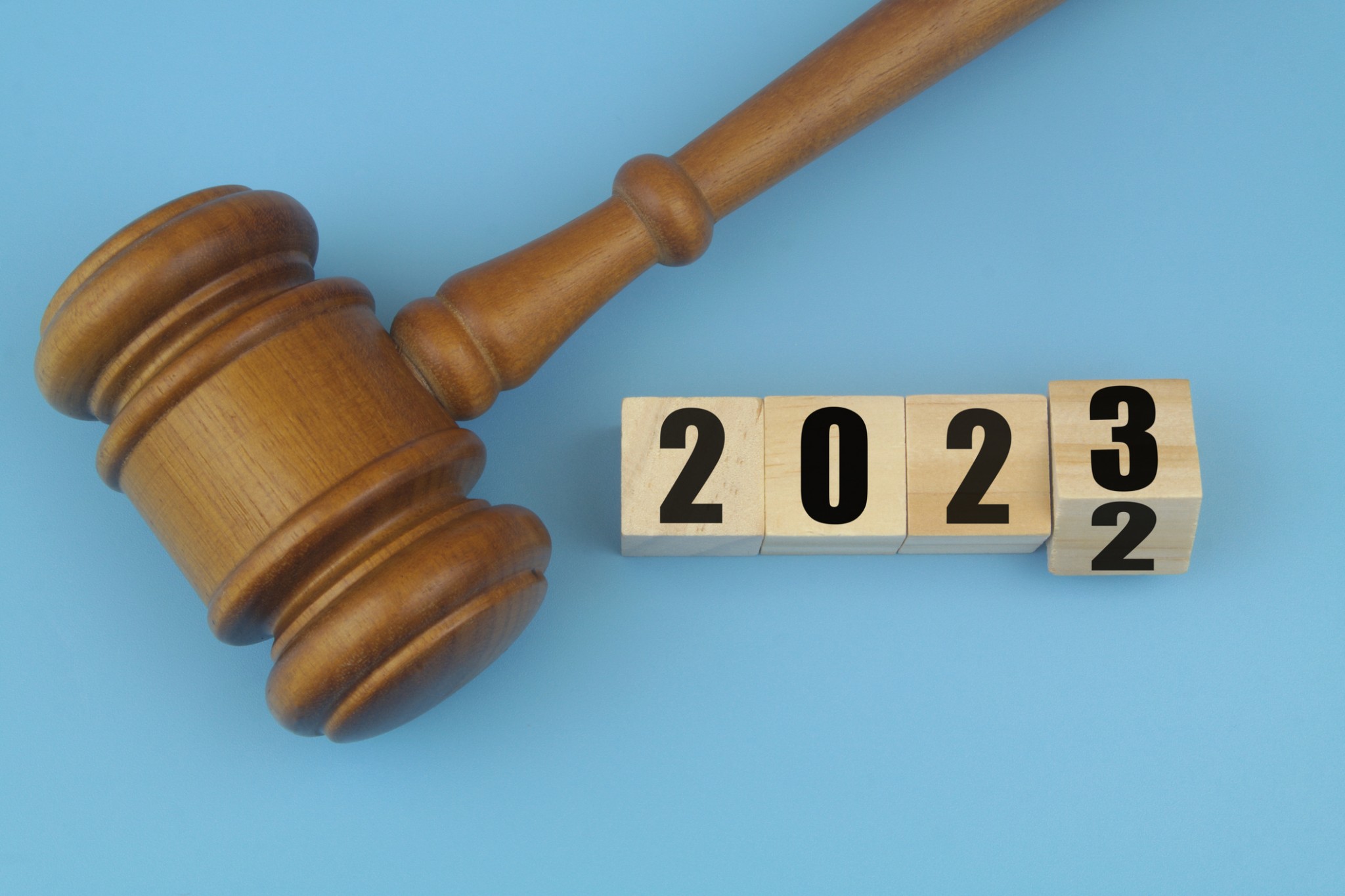 There are several new and amended laws coming into effect during 2023, some of which came into force on January 1st this year. Though much of the new legislation has been discussed for some time, several were only passed in the final days of parliament in 2022, meaning that many people may be unaware of the changes that will become UK law over the coming months.
Some changes relate to Brexit and the UK leaving the European Union, as the Government announced it will be able to change previous EU laws and create new regulations. Others include changes to voting procedure and new minimum rates of pay. Below, we've listed eight of the most important regulation changes that you need to know about for the year ahead.
The Brexit Freedoms Bill
The Government has announced that all retained EU laws will be sunset on December 31, 2023, because of the Brexit Freedoms Bill – introduced in September 2022 by the then Secretary of State for Business, Energy and Industrial Strategy, Jacob Rees-Mogg.
The Bill will enable the UK Government to create regulations tailored to the UK's own needs, as it says: "cutting red tape and supporting businesses to invest, stimulating economic growth across the UK economy."
By giving the Government new secondary powers to amend, replace or repeal any retained EU law, the amount of parliamentary time that is required has been dramatically reduced. They will also make it easier for departments to create agile regulations that keep pace with technological change.
For more details on the Brexit Freedom Bill, read our dedicated article here.
The Nationality and Borders Bill
The Nationality and Borders Bill is set to come into effect this year and has been described by the Government as the "cornerstone" of its New Plan for Immigration.
The bill (and wider plan) has three key objectives. The first is an attempt to make the system fairer and more effective. The second is to better protect and support those in genuine need of asylum. Lastly, the third is to deter illegal entry into the UK – therefore breaking the criminal people trafficking networks and saving lives. It also better enables Government to remove those it believes have no right to be in the UK.
Mandatory Voter ID
At the next major election, you will need to show some form of photographic ID at polling stations in order to cast your vote. The idea behind this rule is that it will tackle fraud; however, this change – and the reason claimed for its implementation – has many critics, as there were only 34 reports of fraud at the polls in the whole of 2019.
It is feared by critics that it may put off voters who either do not currently have photographic ID or who are dissuaded from visiting a polling station simply by the extra layer of bureaucracy required to exercise their democratic right. The law will come into effect for the forthcoming May elections.
A limit on being able to vote abroad is also being scrapped, and the Government voted to give itself control over the Electoral Commission.
Increased rates of pay
The National Living Wage (NLW) is due to increase in April 2023. The hourly rate will rise to £10.42 from April 1, an increase of 9.7% or 92 pence.
Alongside this, the Low Pay Commission (LPC) recommended significant increases in the National Minimum Wage (NMW) rates for younger workers. As a result, the 21–22-year-old hourly rate will increase to £10.18, considerably narrowing the gap with the NLW. There is also the aim of ensuring that this age group receives the full National Living Wage by 2024.
National Minimum Wage rates for 16-17- and 18–20-year-olds – and all apprentices – will increase in line with the NLW increase of 9.7%. This is said to be in recognition of the 'tight labour market and strong demand for labour in youth-friendly sectors.'
Home owners may have to pay up to £15,000 to fix unsafe properties
The Building Safety Bill will mean that owners of unsafe flats will have to pay up to £15,000 to have them fixed. While the Government has conceived an action plan for dealing with potentially dangerous cladding (following the Grenfell Tower disaster), many flat owners have non-cladding related defects as well. These are not covered by Government schemes and there is a now a legal cap of £10,000, or £15,000 in London, to make the required correction to a property. Previously, The House of Lords had tried to introduce a £250 cap per leaseholder, but this was defeated by 22 votes by the Government.
New Clean Air Zones
The idea of Clean Air Zones is to improve air quality within built up areas. Birmingham, Bradford and Bath all introduced their own Clean Air Zones during 2022; however, 2023 will see even more cities enforcing clean air zones.
Greater Manchester, Sheffield and Tyneside (including Newcastle and Gateshead) are all set to introduce their own in early 2023. This is important information for anyone driving into these cities, because if your vehicle exceeds emission standards, you may have to pay a charge. Drivers are, therefore, being warned to check on the Clean Air Zone status of the areas they are driving to, or through, before setting off.
All new-builds to have compulsory EV chargers as standard
2023 is the first year in which all newly built properties in England and Wales are required to have an EV charging point installed as standard. As well as new-build homes, the new legal requirement also applies to all non-residential buildings, such as supermarkets and workplaces, as well as all substantially renovated buildings with more than 10 parking spaces.
The rule came into force on June 30, 2022, after being fast-tracked by the Government; however, 2023 will be the first time the rule will be fully in place and must be abided by those constructing new buildings. It is hoped that the new legislation will boost the number of EV chargers available to the public and further accelerate the uptake of electric vehicles. This is seen as being particularly important for the future of transportation, with a ban on the sale of new diesel and petrol cars due to come into effect in 2030.
Banning of 'noisy' protests
The Police, Crime, Courts and Sentencing Bill will allow police to put more restrictions on 'noisy' marches that could cause 'serious disruption.'
This extends the range of situations in which police officers can place conditions to prevent noise generated by protests in England and Wales. The Act has nothing to do with the content of the noise generated by a protest, just the level of noise generated.
At Hutchinson Thomas, we have a vastly experienced team, covering a wide variety of specialist areas. If you would like to talk to a solicitor, or just want to find out more, get in touch with us today: 01792 439000 or https://hutchinsonthomas.com/contact-us/